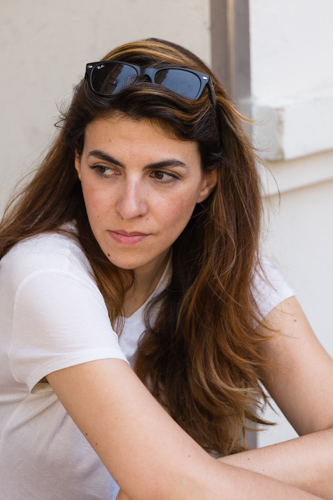 Laura López Paniagua
Spain
PhD in Contemporary Art
Universidad Complutense de Madrid & Freie Universität, Berlin
Laura López Paniagua completed her PhD Memory in the
Work of Mike Kelley
(2015) holding both DAAD and Mutua Madrileña scholarships for doctoral studies in Germany (Freie Universität, Berlin, and Universidad Complutense de Madrid, Doctor Europeus Program). López Paniagua has taught on the subjects of contemporary art, cultures of remembrance, education, philosophy and psychology of art at the Leuphana University of Lüneburg and the Martin-Luther Universität Halle-Wittenberg. She lectures internationally, with recent interventions at institutions such as Bard College, NYU, MOCAD and 21er Haus. As an art critic and historian, she frequently collaborates to art journals such as DARDO, Mousse and Four by Three magazine. Her most recent essays have been published as part of the Catalogue of the Venice Biennale, 2019,
May You Live in Interesting Times
, and she is currently working on the monograph "Mike Kelley: Materialist Aesthetics and Memory Illusions", and on a catalogue raisonné of the Ángel Nieto Collection.
Photo by John Miller
Contact
Dr. Laura López Paniagua
Contemporary Art
l.lopez[at]berlin.bard.edu