Theatre Professor Nina Tecklenberg Premieres Chat-Inferno, A Multidisciplinary Show Inspired by Dante's Inferno, with performance group Interrobang on September 30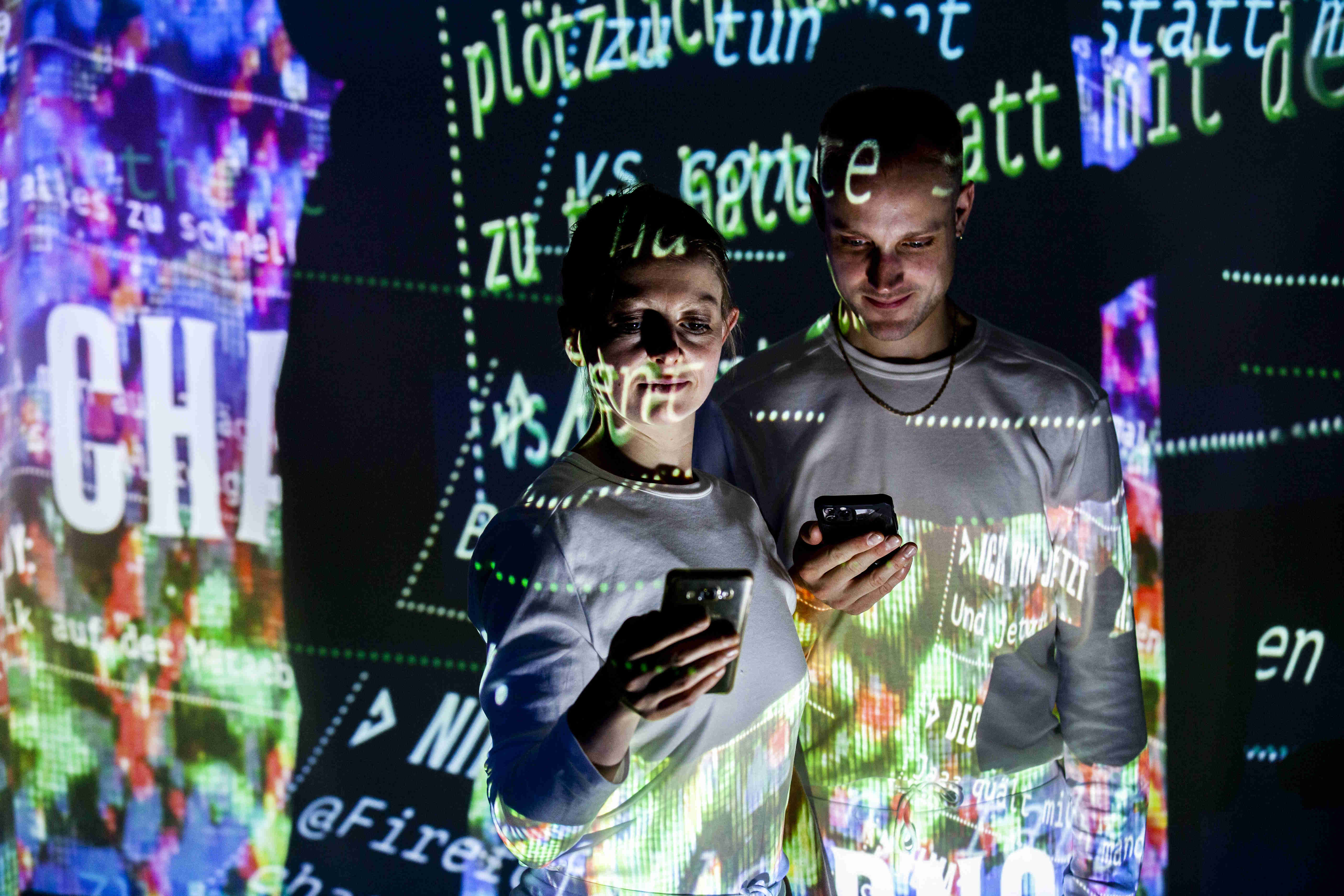 Nina Tecklenberg, a professor of theater at Bard College Berlin, is set to debut the interactive, participatory show
Chat-Inferno
on September 30 with the performance group Interrobang.
Chat-Inferno
is inspired by Dante's
Inferno
within
The Divine Comedy
. The piece examines the communication form of online chats with all of their emotionalizing and social volatility; audiences can walk around with smartphones and headphones and chat with each other. A parallel online audience can also take part in the chat. Together, the participants set off through the circles of hell of our time: the limbo of the indifferent, the sea of flames of deceptions or in the quagmire of wrathful souls.
Chat-Inferno
is a part of the Spy On Me #4 Festival, a festival on theater and digital culture, run by HAU (Hebbel Am Ufer). This year's theme is 'New Companions'. In an interview with HAU, Tecklenburg said,
"In relation to digital technology, I think the one other function of theater is to enable people coming together, with all these contradictions that it implies: to reflect on the potentials of digital space as a social space, but also to provide a critical distance to the commodification of digital life, to address the fact that it is used by other people to make money, and what an alternative use could be."
The German-language piece will run from September 30 until October 3rd. For more information, visit the
Chat-Inferno page of the HAU website
.
Concept: Interrobang / By and with: Max Gadow, Lisa Großmann, Elisabeth Lindig, Peggy Mädler, Till Müller-Klug, Lajos Talamonti, Nina Tecklenburg / Coding: Florian Fischer, Hannes Breul / Stage: Sandra Fox / Music: Friedrich Greiling / Dramaturgical cooperation: Christiane Kühl / Coding dramaturgy: Pilar Petropoulos-White, Veronika Risnovska / Final rehearsal coordination: Selma Böhmelmann / Assistance: Annelie Uhlig / Light design: Dirk Lutz / Graphics, animation: Jürgen Fehrmann, Julia Elger / Video engineering: Marius Bratoveanu / Production management: ehrliche arbeit, Sandra Klöss / Public relations: Tina Ebert / Internship: Aurelia Kraus
Post Date:
09-26-2022