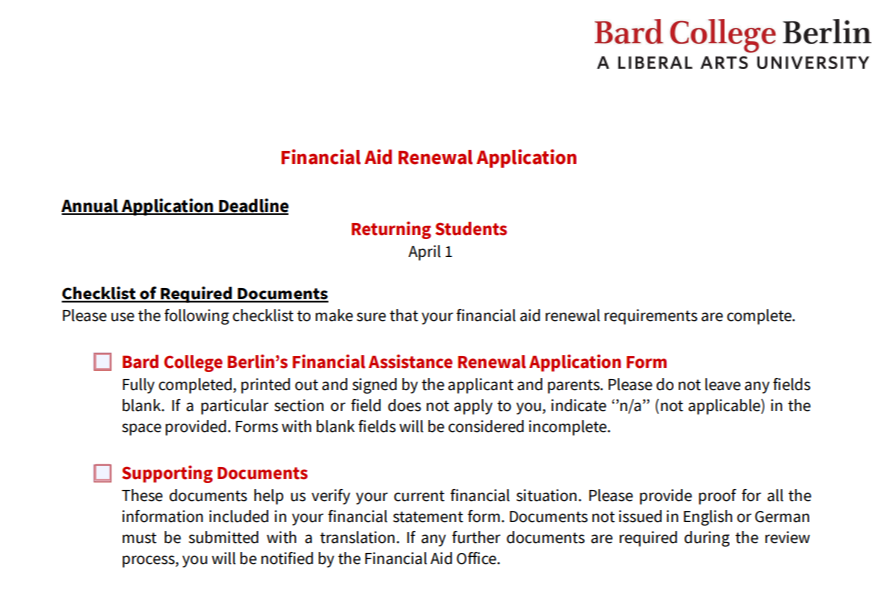 Due Date: April 1 at 5 pm

Step 1: Download and fill out your Financial Aid Renewal Application.

Step 2: Gather your supporting documents like tax returns or bank statements to confirm the information from your application form.

Step 3: Upload your documents in a single PDF file here.

Additionally, for US citizens, please make sure that you renew your FAFSA. This is a mandatory step each year.