Current Employment Opportunities
Bard College Berlin is an equal opportunity employer and we welcome applications from those who contribute to our diversity. All qualified applicants will receive consideration for employment without regard to race, color, religion, sex, mental, or physical disability, age, sexual orientation, gender identity, national origin, familial status, or genetic information.

Bard is committed to providing access, equal opportunity, and reasonable accommodation for all individuals in employment practices, services, programs, and activities. Of course, this includes threatened scientists and researchers who find themselves in unstable conditions.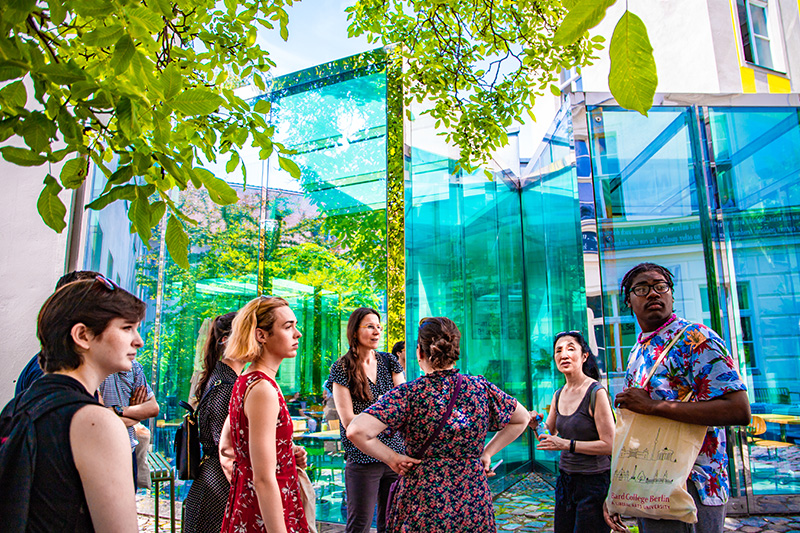 Contact Us
Mailing Address: Bard College Berlin, Platanenstrasse 24 , 13156 Berlin Germany
Email: [email protected] • Phone: +49 30 43733 0 • Fax: +49 30 43733 100