Bard College Berlin's BA degree program in Humanities, the Arts, and Social Thought affords students the opportunity to gain a thorough training in the fields of the humanities while also acquiring a knowledge of the key intellectual developments, works, and debates that lie at the origin of the disciplines of the social and natural sciences and the practicing arts.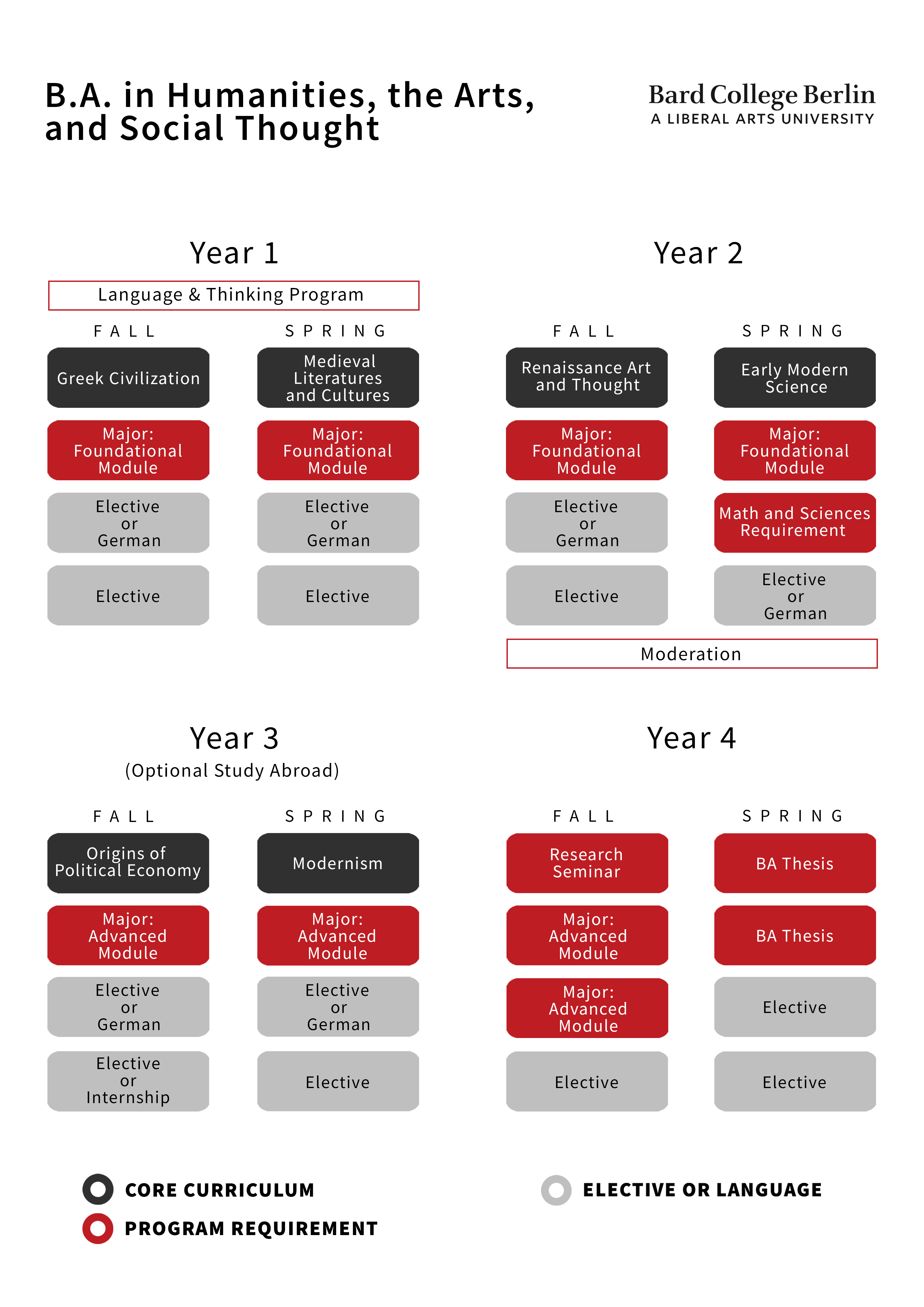 Qualifications
The degree qualifies students for graduate study or employment in a broad range of humanities and arts fields. Graduates have undertaken further study in the humanities and social sciences at some of the most prestigious universities in the world. They pursue careers in academia; journalism; management in the cultural, business, and nongovernmental sectors; and artistic and curatorial practice. Read more about our BA alumni >>

Download the HAST overview (PDF)

BA Program in Humanities, the Arts, and Social Thought
Creative Component
Students in the Humanities, the Arts, and Social Thought Program at Bard College Berlin have the opportunity to do a Creative Component in addition to a written thesis as their final BA project. Watch this video to find out more and meet some of the students and their projects.