The Board of Governors is an international body appointed by Bard College to guide and support the work of the university. Responsibilities of the Board of Governors include advice and guidance, financial support and fundraising, assistance in achieving visibility and linkages, and other general oversight and support activities in keeping with the Articles of Association. The members of the Board of Governors are:
Members of the Bard College Berlin Board of Governors
Academic Advisory Board

The Academic Advisory Board of Bard College Berlin gGmbH is appointed by Bard College and serves at the decision of Bard's president. Its primary role is to give academic guidance. Its responsibilities include electing and advising the dean and assisting in the arrangement of financing for Bard College Berlin. The members of the Academic Advisory Board are:
Bard College Board of Trustees

As a subsidiary of Bard College, Bard College Berlin is overseen by Bard College's Board of Trustees, which is registered with the Board of Regents of the State of New York and operates under U.S. and New York State law. The Board of Trustees bears fiduciary responsibility for Bard College Berlin.
Leadership

Academic Leadership
Administrative Leadership
Ombudsperson
Bard College Berlin is committed to upholding the highest standards of research best practices. The ombudsperson appointed by the academic senate in 2021 to ensure implementation of its research guidelines is Boris Vormann.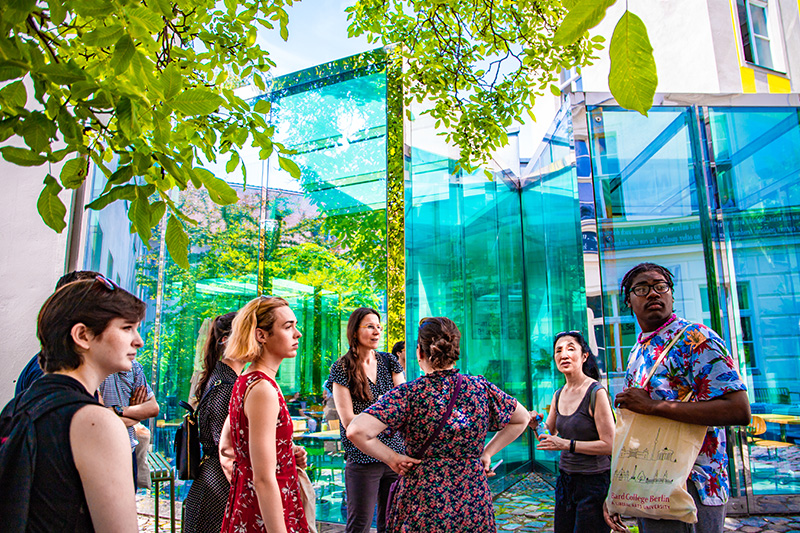 Contact Us
Mailing Address: Bard College Berlin, Platanenstrasse 24 , 13156 Berlin Germany
Email: [email protected] • Phone: +49 30 43733 0 • Fax: +49 30 43733 100