At Bard College Berlin, German Studies is an integral component of the college's academic, student life and
professional preparation programs
. Our courses provide students with indispensable language skills and cultural competences for gaining
work experience during their studies
and for entering the European labor market or post-graduate programs.
About the German Studies Program
Students in our program become fully proficient in German, and we are committed to making German a keystone of our students' college experience. With its genuine multicultural atmosphere, Berlin is one of the most vibrant and inspiring places to learn the language. We believe it is important for all degree-seeking students to learn German to an intermediate level or higher during their studies. Being proficient in German enables students to complete internships, work off-campus, and navigate the capital of Europe's largest economy with ease and confidence. Language skills are essential to access career opportunities in the public, private, and non-profit sectors in Germany, as well as European institutions and organizations.

More Opportunities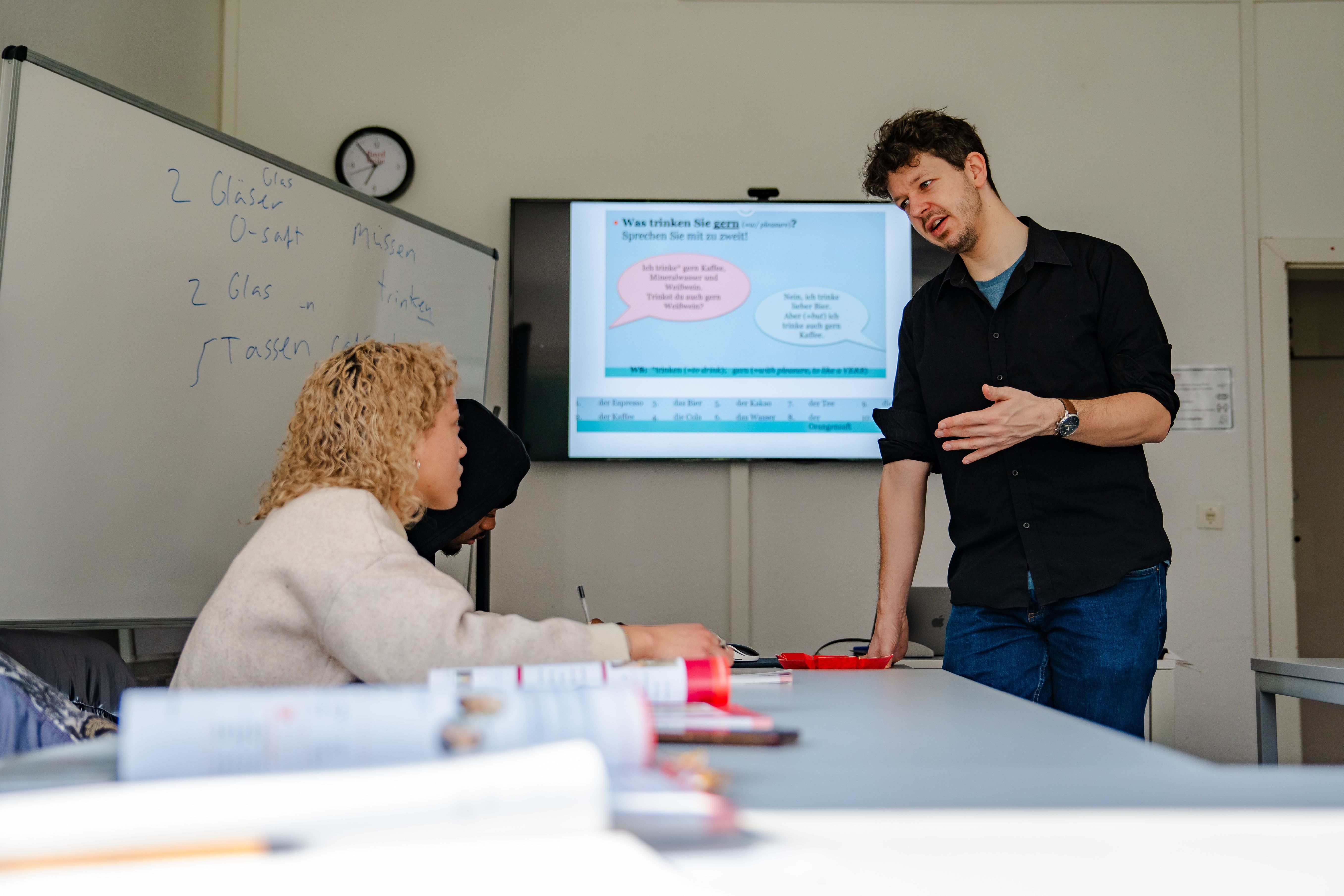 How We Teach German
All our language classes are structured around topics of daily life, culture, work, and professional and academic life in Germany. In addition, we offer courses focused on specialized linguistic skill building and topics from the fields of German literature, culture and philosophy or current debates in the public sphere. Through partnership and cooperation, we promote exchange with other cultural and political institutions in Berlin, as well as with the German Studies Program at Bard College, New York. Various courses and activities in our German Studies Program are funded by the DAAD (Integra and STIBET).

Curriculum Visualization >> German Language Resources >>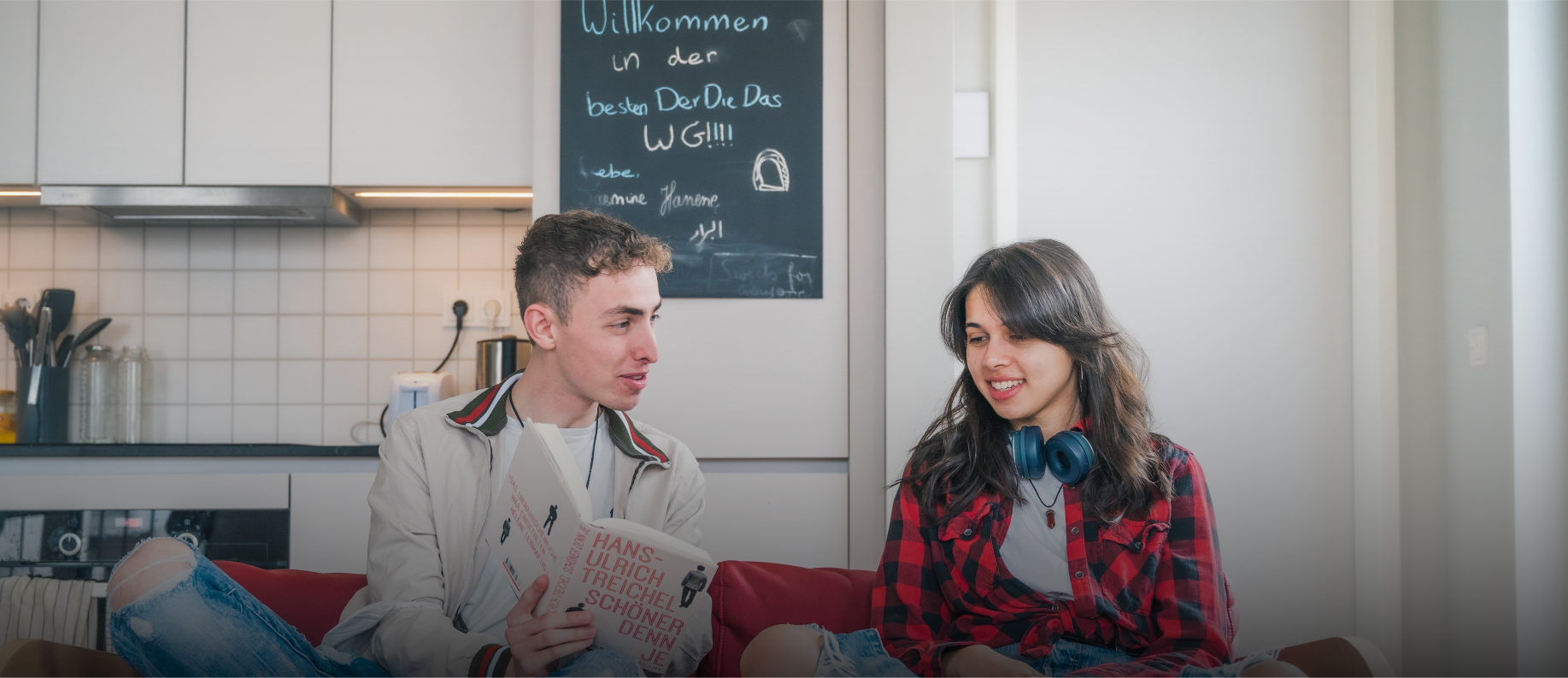 "DerDieDas Haus"
Are you ready to immerse yourself in German?
"DerDieDas Haus" is a learning and living project for students. Our goal is to create a community by learning German together. Native and non-native speakers live as flatmates in a Residence Hall on the BCB campus. By using German as your everyday language, you build friendships with your peers and share learning experiences. You expand your communicative and academic skills. Together, you make a home for yourselves in Berlin.
Extracurricular activities on campus and in Berlin, such as movie nights, theater and museum visits, or themed excursions combine learning and leisure.

Learn More >>


What Our Students and Alumni/ae Say