Getting to Bard College Berlin using the Berlin public transportation network (BVG) is easy.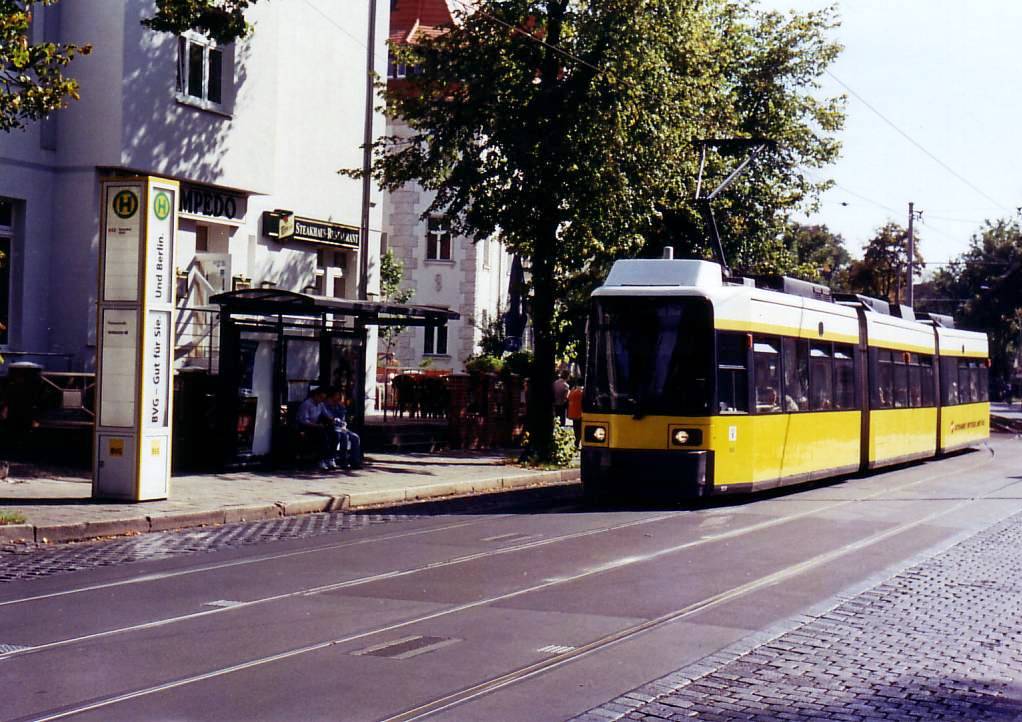 Directions to Bard College Berlin from S+U Pankow
Once you have reached the S/U-Bahn station Pankow (or Pastor-Niemöller-Platz, as you'll see in the specific directions below), take Tram M1 (streetcar) in the direction Rosenthal Nord. Get out at the tram stop Am Iderfenngraben. Exit the train, walk for a block in the direction the tram was going, and then take a turn right, onto Platanenstrasse. The main administration building is in Platanenstr. 24 on the left-hand side.
From the S/U-Bahn station Pankow it is also possible to take tram M1-Schillerstr or Bus 250, in which case the stop to get off is called Hermann-Hesse-Str./Waldstr.

One-way ticket for the AB zone currently costs €3.00. If you are arriving from the Schönefeld Airport, you should purchase a ticket for the ABC zone, which costs €3.80. It is advisable to have small change to buy a ticket either at a train stop, or from a bus driver. The trams are equipped with the ticket machines similar to the ones you find on the train platforms.
Directions to Bard College Berlin