Ahmad Denno '22 organizes "Art for Survivals" charity art exhibition to benefit Syrian earthquake relief efforts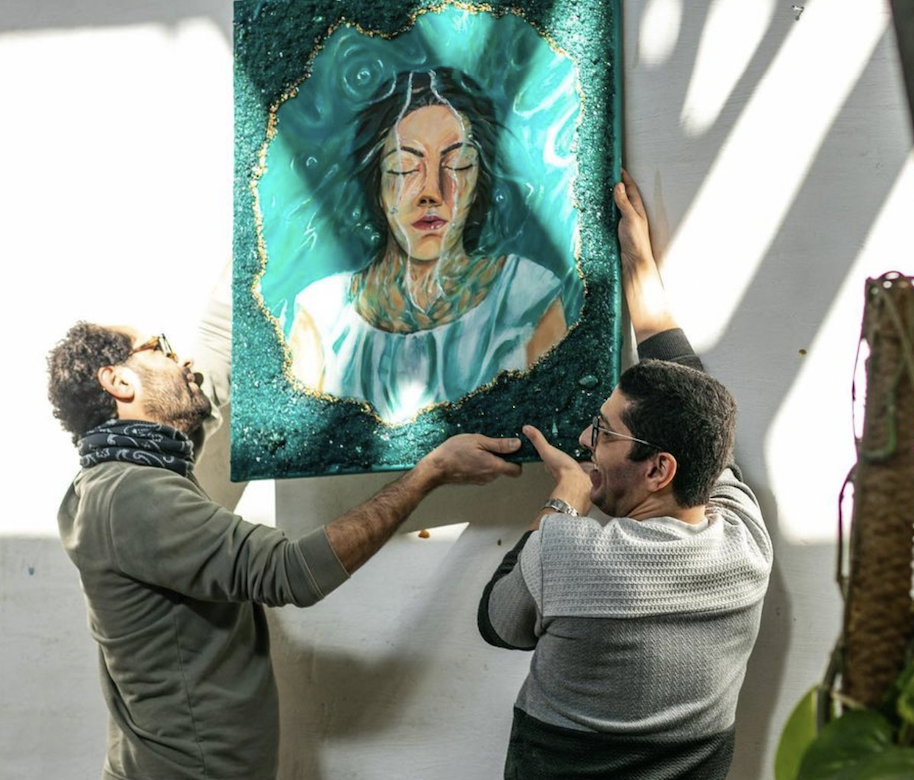 Eed Be Eed e.V. will exhibit "
Art For Survivals
," a fundraising exhibition to benefit relief organizations in northwest Syria following a series of devastating earthquakes. Eed Be Eed is collaborating with approximately 30 artists to organize the sale of paintings, photographs, and handicrafts made by people in Syria. All proceeds will go towards supporting earthquake relief efforts. Eed Be Eed was co-founded by Bard College Berlin alumnus Ahmad Denno '22, who currently serves as Executive Manager.
Speaking to the importance of the event, Ahmad says, "In such disasters and crises, the power of civic engagement appears through everyone's solidarity to help those affected with any available resources. And this charity exhibition is evidence of that."
The Eed Be Eed
mission
states, "Eed be Eed, which means 'hand in hand' in Arabic, was founded in September 2016 by a group of both locals and refugees. Our mission is to build bridges of communication between newcomers and German society… We empower artists and journalists by creating accessible spaces to express their creativity and amplify their community-based voices."
The exhibition will take place March 3-5, 2023 from 2:00-8:00 pm at MOOS Space, Moosdorfstrasse 7-9, 12435 Berlin. More event details can be found on
the event's Facebook page.
Post Date:
03-03-2023