BCB Professor of Politics Boris Vormann makes multiple media appearances discussing U.S. midterm elections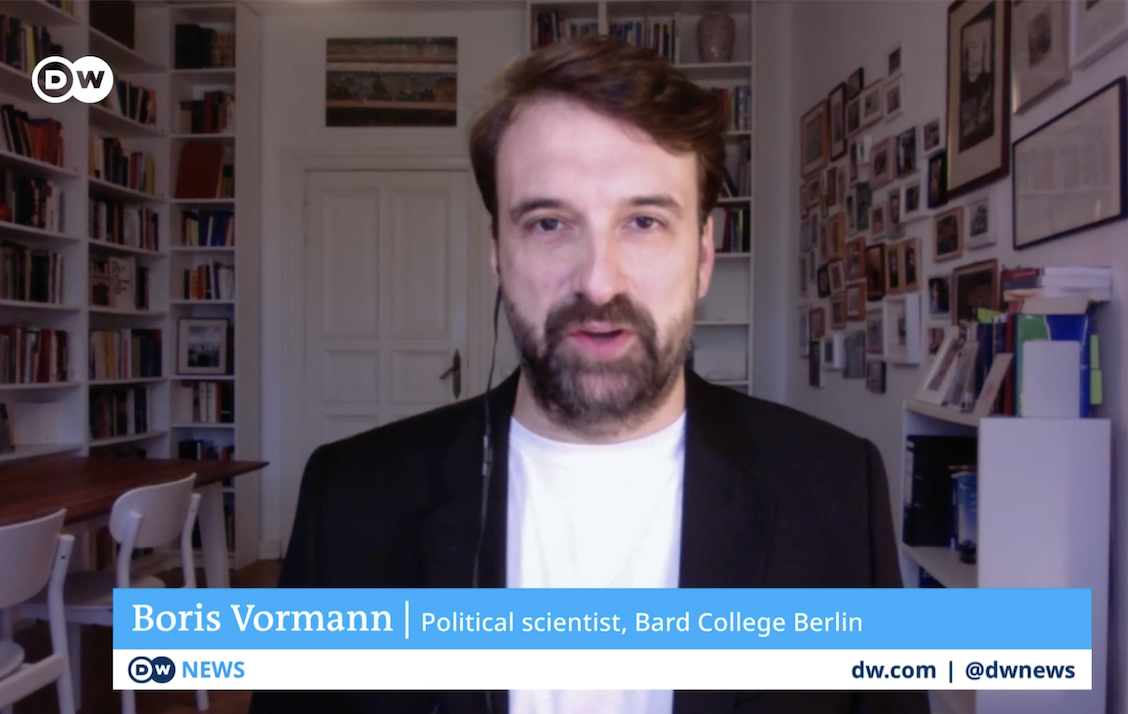 Boris Vormann, Professor of Politics and the Director of the Politics Concentration, recently appeared on a variety of German news programs discussing the United States midterm elections, which were held on November 8, 2022.
On November 17, Vormann appeared on DW News in
English
and
German
to unpack the finalized election results.
On November 11, Vormann spoke with
RBB
about the election results. Vormann also took part in a panel discussion on election results at the Federal Press Office later that evening. A recording can be accessed
here
.
Prior to the election, Vormann appeared on
Radio Eins
and
SWR2
to discuss potential outcomes and the current state of U.S. politics.
Post Date:
11-18-2022