Cory Tamler, faculty of Theater and Performance, publishes new book A Permanent Parliament: Notes on Social Choreography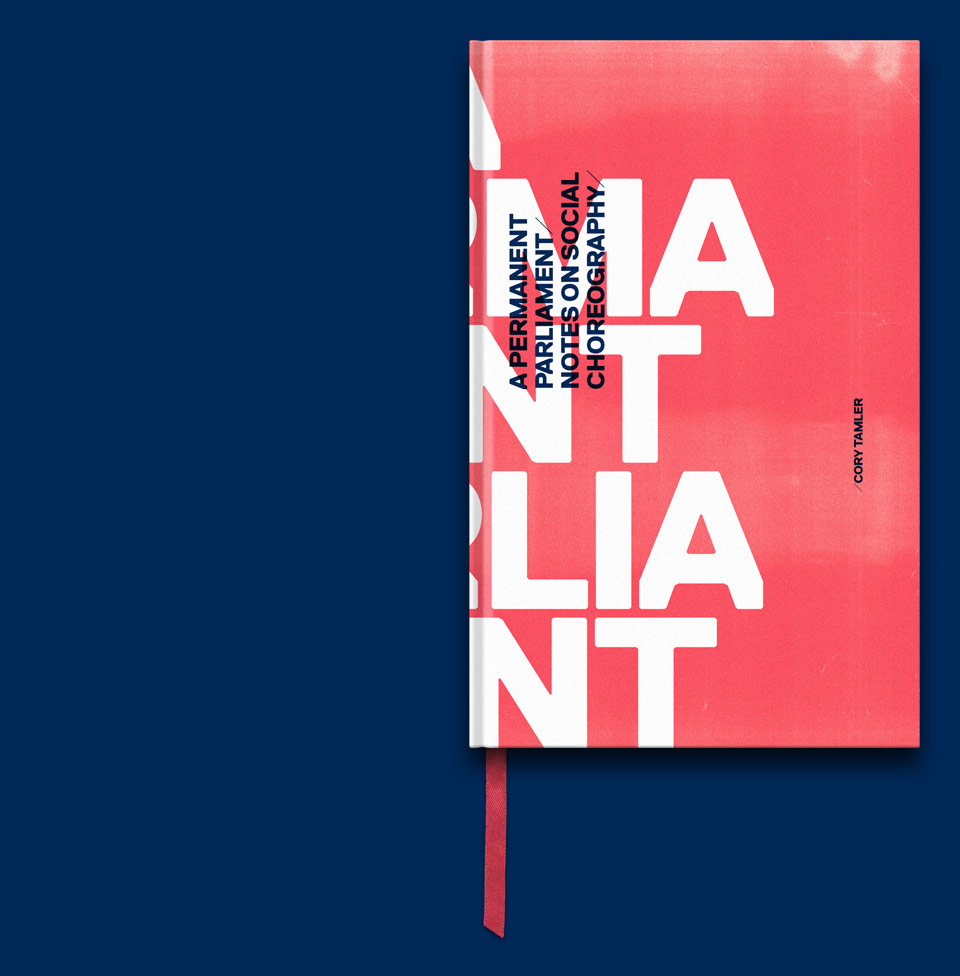 Faculty of Theater and Performance
Cory Tamler
has published the new book
A Permanent Parliament: Notes on Social Choreography
, which examines Michael Kliën's performance piece Parliament and the broader role of social choreography, with the Martin E. Segal Theatre Center in cooperation with the Laboratory for Social Choreography. Tamler's book is "an experiment in writing about performance from the conviction that our entire beings (thoughtbodies) make theory and politics." As Kliën's piece eludes strict definitions of theater and choreography,
A Permanent Parliament
addresses "how the social is formed" and how bodies are "key agents in its formation."
A Permanent Parliament
features contributions from Michael Kliën with Catherine Cabeen, Mallory Catlett, Blythe Davis, Barbara Dickinson, Jeffrey Gormly, Floor Grootenhuis, Frank Hentschker, Vitoria Kotsalou, Steve Valk, and Shuntaro Yoshida. A recent book talk for
A Permanent Parliament
featured Tamler and Kliën in conversation with Segal Center director Frank Hentschker and is archived on the
HowlRound Theatre Commons
.
To learn more about
A Permanent Parliament
, visit the Segal Center's
website
or purchase a copy from
b-books
in Berlin.
Post Date:
05-02-2023