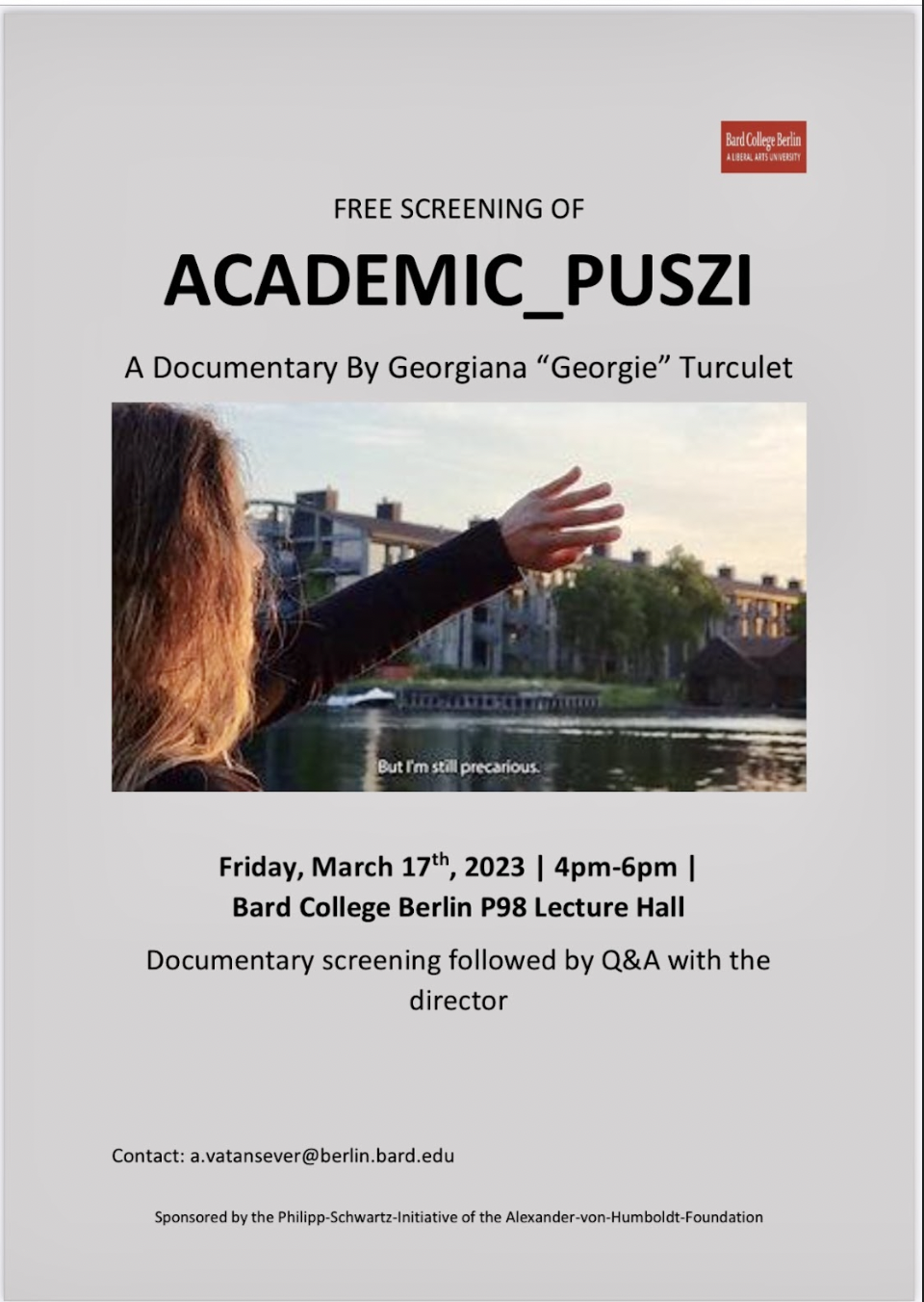 Academic_Puszi Documentary Screening
Friday, March 17, 2023
4:00 pm – 6:00 pm
CET/GMT+1
P98A Lecture Hall
Join us in the P98A Lecture Hall for a screening of the documentary
Academic_Puszi,
followed by a Q&A session with the director,
Dr. Georgiana Turculet
.
Academic_Puszi
addresses pressing questions about hypermobility, precarity and solidarity in today's academia. This event is sponsored by the Philipp-Schwartz-Initiative of the Alexander-von-Humbolt Foundation.
---
Georgiana Turculet
is a Principal Investigator for an EU-funded Marie S. Curie research project titled On Just Movement, JUSMOVE, hosted by the Law Department at the Pompeu Fabra University (UPF) in Barcelona and the Big Data Science Laboratory at Universitatea de Vest din Timișoara (WUT). Her project aims at impacting scholarly and public contemporary debates, as well as stakeholders, such as United Nations agencies and the European Union. She holds a PhD from the Doctoral School of Political Science, Public Policy and International Relations of Central European University (CEU). Her Alma Mater University CEU was forced to move together with its students and faculty, from Hungary to Austria, which explains her interest in academic freedom and mobility.
---
Email:
[email protected]