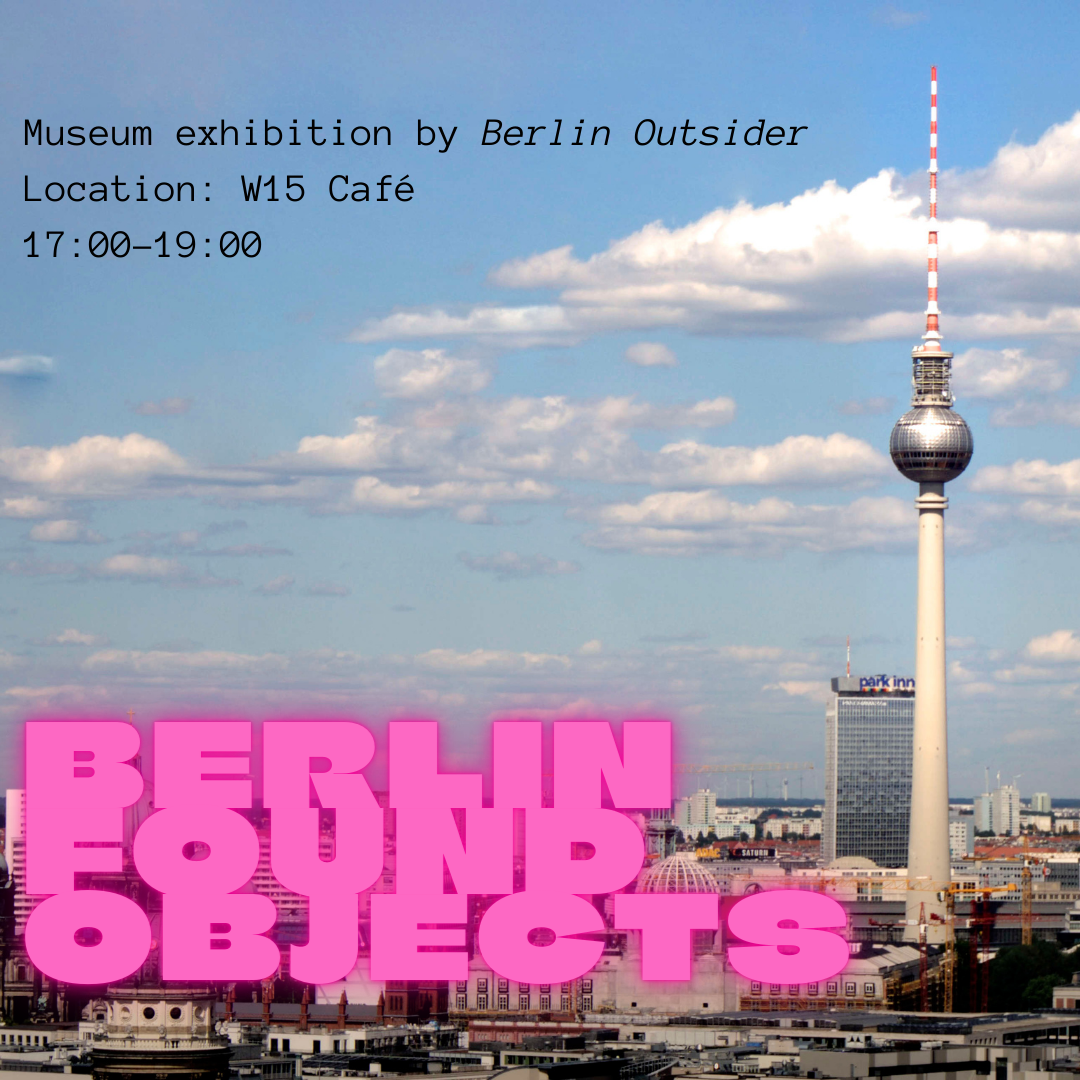 Berlin Found Objects Exhibition
Monday, November 28, 2022
5:00 pm – 8:00 pm
EST/GMT-5
W15 Cafe
The "Berlin Outsider" class invites you to the Berlin Found Objects (BFO) exhibition on Monday, December 28, at 5pm, at W15 cafe.
The exhibition is part of the Berlin Outsider Museum of Marginality, and will provide a space for creative engagement and exploration of the urban space. The exhibits will be objects that students have come across since their time in Berlin and will include a sound installation, vegetal life, books, typical Berlin cuisine and memes, among others. Snacks and drinks will also be provided.
This event is free and open to the public. Advance registration is not required.
---