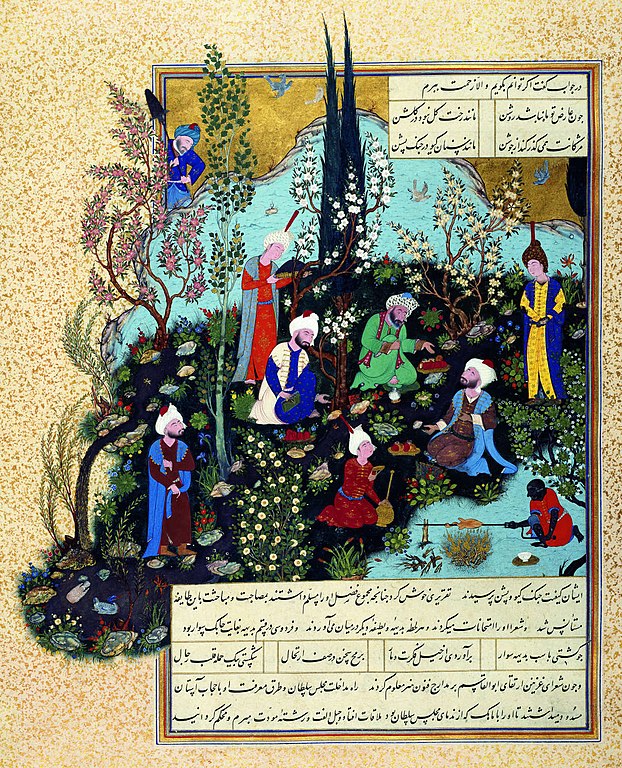 Reading Group: Ferdowsi's Shahnameh/The Persian Book of Kings with Dr. Ahmad Ghani Khosrawi
Friday, March 24, 2023 – Saturday, May 20, 2023
*EXTENDED* Enrollment Deadline: Monday, March 27, 2023
This set of four reading group sessions lead by will introduce students to the Persian poet Ferdowsi and his 10th century epic poem and classic of world literature,
Shahnameh/The Persian Book of Kings
. Participants should commit to all four sessions, and will be expected to complete readings, preparatory work, and individual consultations between sessions.
Students who satisfactorily complete the workshop series will be eligible for 2 ECTS credits.
This event is
generously supported by the Philipp Schwartz Initiative of the Alexander von Humboldt Foundation.
To enroll, please write to Maheen Atif by Monday, March 27, 2023.
Schedule:
Session I | Tuesday March 28, 2023, 12:30 - 1:30 pm | Lecture Hall
The series will begin with an introductory talk by Dr. Khosrawi on Ferdowsi and the
Shahnameh
in the context of world literature. All are invited to this event, including those not participating in the reading group.
Session II | Tuesday April 18, 2023, 12:30-1:30pm | P98A SR4
Close reading and discussion of selected sections of the
Shahnameh
; Ferdowsi and his world
Session III | Tuesday May 2, 2023, 12:30-1:30pm | P98A SR4
Close reading and discussion of selected sections of the
Shahnameh
; Impact of the Shahnameh on the formation of other types of Persian literature and culture
Session IV: Closing Event | To be scheduled for Completion Week
Reflections on the
Shahnameh
and contemporary Afghanistan, combined with Afghan music, food and photography exhibition (TBC)
---
Prof. Ahmad Ghani Khosrawi
is a Philipp Schwartz Fellow at Bard College Berlin. He was previously the Dean of Humanities and Literature faculty of
Herat University
. A scholar and humanitarian, he is the author of 15 books and more than 50 articles published in several countries. He serves as a Senior Cultural Advisor of the Belt and Road Initiative 2018-2030 (China), and is a member of International linguistics, a member of ECHO, and a researcher of AIL. He also founded the German department at Herat University. Prof. Khosrawi received his Bachelor's degree in Humanities and Literature from Herat University, and received his Masters and Doctorate degrees from the
Jamia Millia Islamic University
in New Delhi, India.
---
Email:
[email protected]