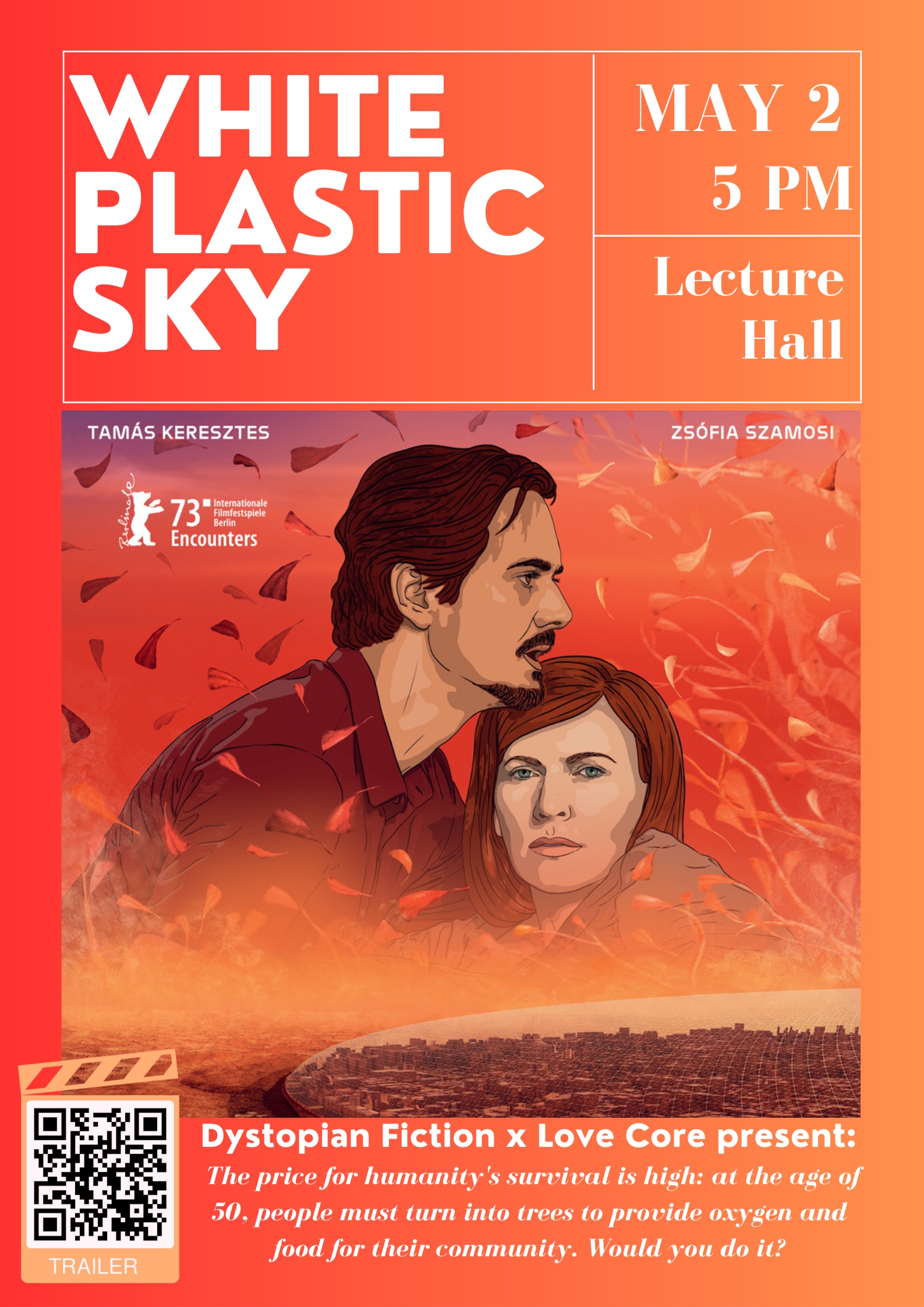 Film Screening: White Plastic Sky
Tuesday, May 2, 2023
5:00 pm
CEST/GMT+2
Lecture Hall
Dystopian Fiction
x
Love Core
are thrilled to invite you to an exclusive screening of
White Plastic Sky
on May 2nd at 5pm in the Lecture Hall.
In a not too distant future, the Earth is stripped of all living things, and humans must live under a plastic dome, transforming into trees at 50 to provide oxygen and food. Stefan accepts this fate until his wife, Nóra, chooses voluntary implantation. Driven by love, he breaks society's rules to save her.
This stunning animation, created by Tibor Bánóczki and Sarolta Szabó, is a must-see for anyone concerned about the future of our planet.
---