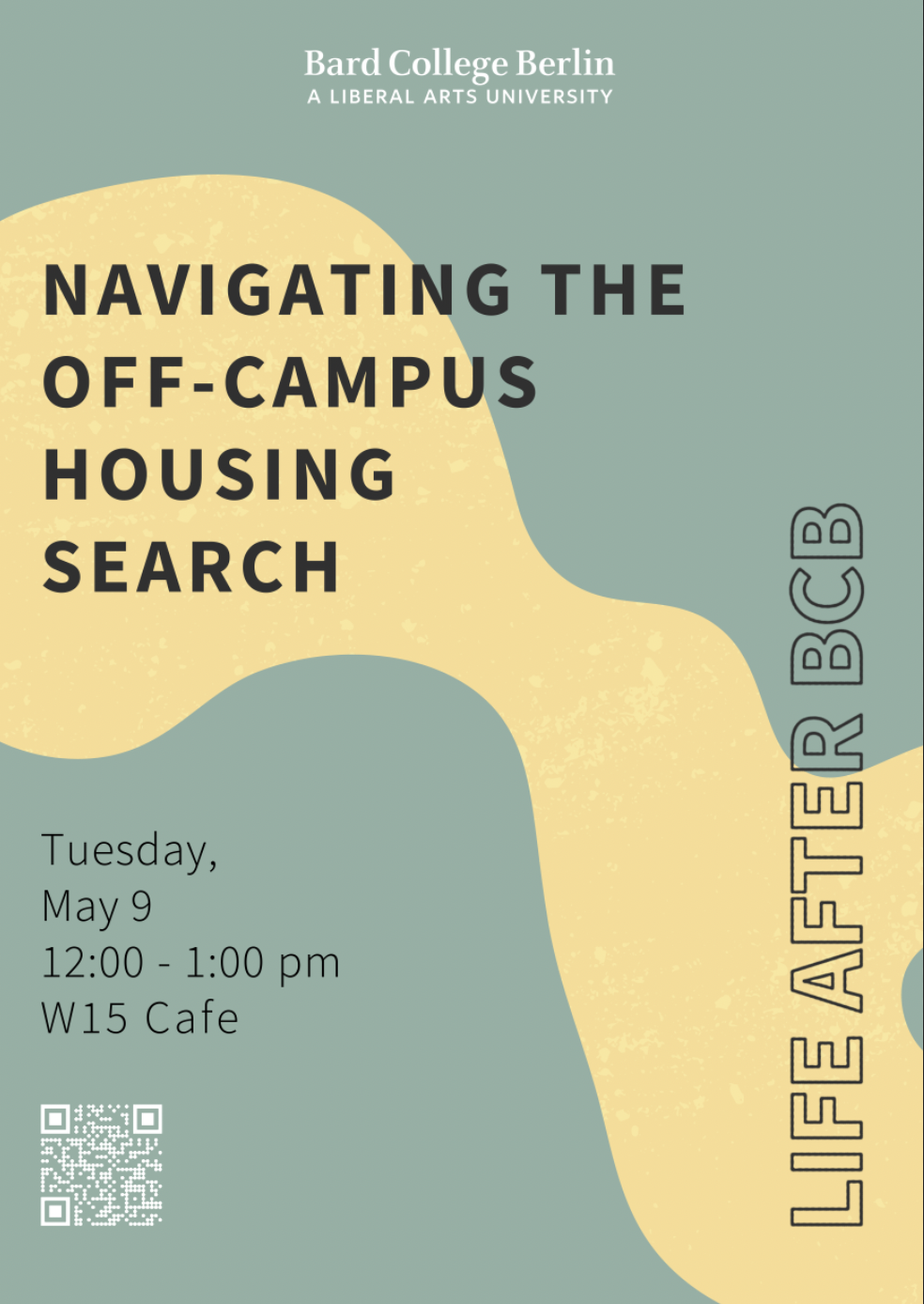 Navigating the Off-Campus Housing Search (Session II)
Tuesday, May 9, 2023
12:00 pm – 1:00 pm
CEST/GMT+2
W15 Cafe
The Berlin housing market can be daunting. Come learn the difference between hot and cold rent, hear tips and tricks for finding an apartment or WG, and hear from people who have successfully navigated this process. Don't wait, May is sooner than you think!
This event is part of Student Life's
Preparing for Life After BCB
event series.
---