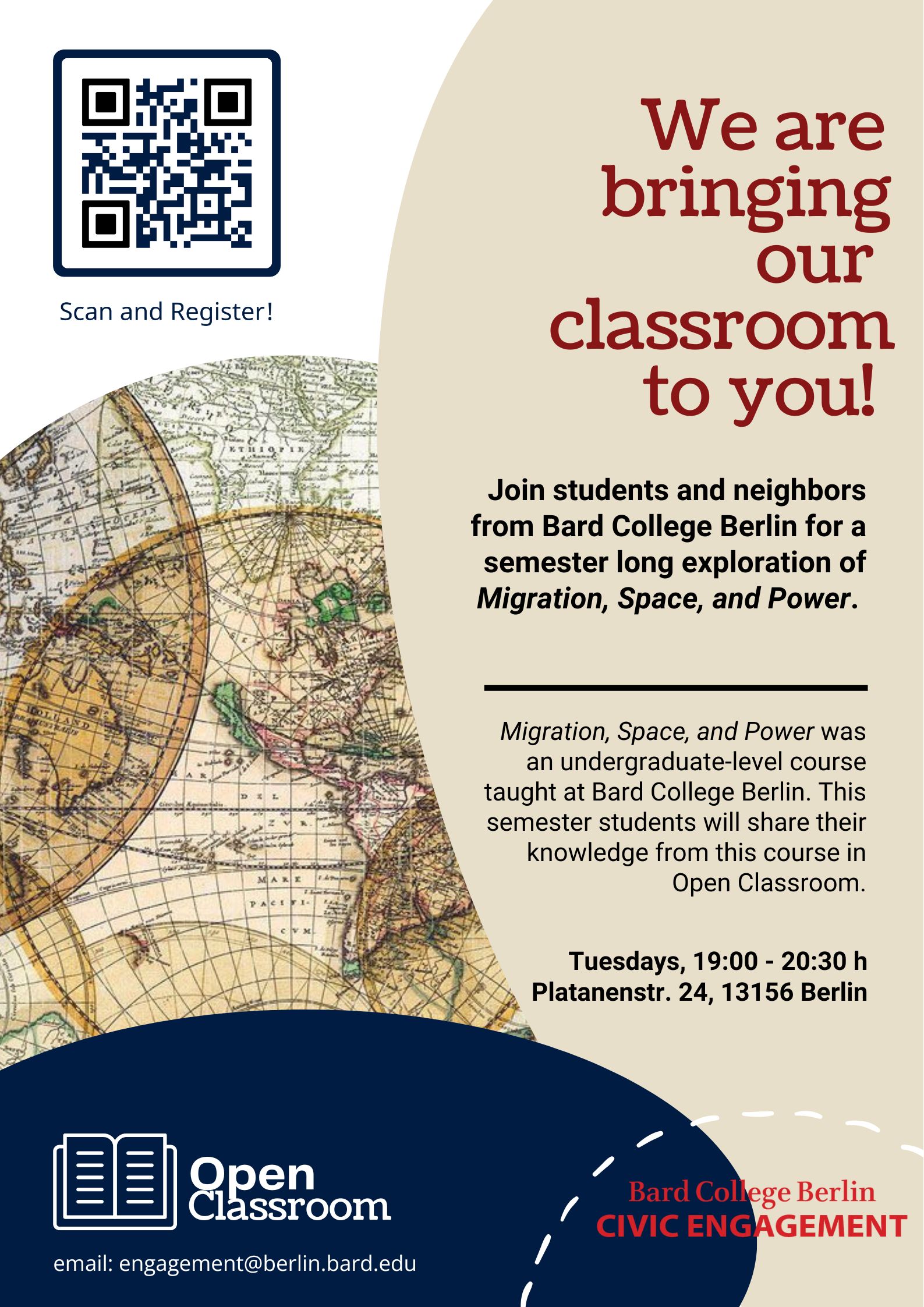 Open Classroom Fall 2023
Tuesday, September 12, 2023
7:00 pm – 8:30 pm
EDT/GMT-4
Platanenstraße 24
Every Tuesday until December 12
Join students and neighbors from Bard College Berlin for a semester long exploration of
Migration, Space, and Power
.
Migration, Space, and Power
was an undergraduate-level course taught at Bard College Berlin during spring 2023. This semester students will share their knowledge from this course in Open Classroom. The course is an invitation to rethink migration and power, with the help of two influential thinkers: Rosa Luxemburg and Doreen Massey.
To join the course, simply fill out
this form
and mark your calendar for the first session happening on Tuesday, September 12, from 7:00 - 8:30 pm at Platanenstraße 24. The sessions will take place every Tuesday until December 12, and will hopefully provide a space for engaging discussions, thought-provoking insights, and mutual learning.
---