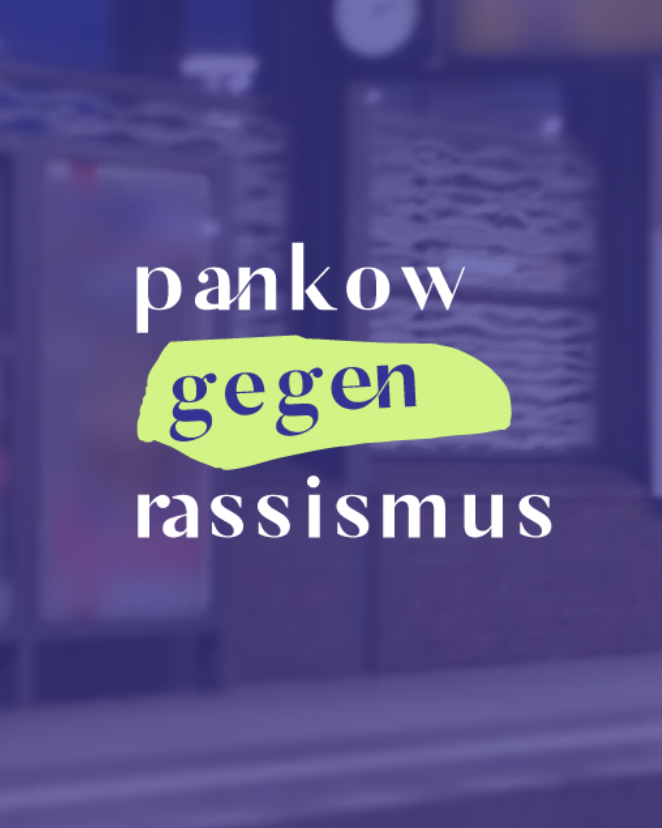 Pankow Weeks Against Racism 2023
Monday, March 20, 2023 – Sunday, April 2, 2023
Pankow
Join BCB and the borough of Pankow for the annual
Pankow Gegen Rassismus
(weeks against racism). While we all strive to oppose and eliminate prejudice throughout the year, this annual tradition brings special attention to opposing racism in our neighborhood. Several events, some organized by BCB and some organized externally, will take place over the two week period from March 20 to April 2. All students, faculty, and staff are invited to attend.
---
AntiRacism Reading Group!
Are you ready to commit to anti-racism & addressing racial inequality?
If the answer is yes, Then join the AR group! The group will discuss anti-racist texts and materials and engage in critical and productive reflection.
First session and a guided tour through the Janusz-Korczak-Bibliothek (local library) will take place between 28th and 31st of March! (date tbc)
Email
Kat Southern
for more information and register via the
sign up form
!
---
March 20 - April 2
Book fair featuring BIPoC authors and literature on (anti-)racism
Discover books and other media by BIPoc authors and literature addressing (anti)racism, migration, and diversity. At the following libraries, you'll find special displays of books during the Weeks against Racism.
Locations/Libraries:
1) Janusz-Korczak-Bibliothek
2) Bettina-von-Arnim Bibliothek
3) Stadtteilbibliothek Buch
---
March 25, 2pm
Vietnamese Cooking Crash Course
@Club Asiaticus e.V. | viTa | VINAPHUNU
Schönfließer Str. 7
10439 Berlin
For all lovers of Vietnamese cuisine and culture. This crash course teaches you the Vietnamese language in the form of a cooking course. A traditional dish usually consists of, among other things, Vietnamese herbs and spices. Simple sentences and a vocabulary will be taught to the participants. At the common meal afterwards there is time and space for questions and exchange.
Since over 30 years, VINAPHUNU offers Vietnamese women in Prenzlauer Berg, Pankow, legal advice and social consulting, various courses e.g. German/ handcrafts/ health classes, divers activities for families and children, plus large library.
Please register in advance via phone or mail.
Contact: Aymi Tran ([email protected] / 015251903106)
---
March 30, 10am
Theatre Workshop: Generational Healing
by
Migra Up!
@Scaling Spaces, Berliner Straße 80, 13189 Berlin
What if you could tap into the wisdom and love of the ancestors that lies behind our painful family stories? In this 3-hour workshop you're invited to explore what you've inherited and how we you can best tap into that wisdom.
Migra UP! is the place for migrant self-organization in Pankow. They promote cooperation between Pankow migrant associations and the local administration. Empowerment is written in capital letters at Migra UP! and professional networking is our most important offer.
Contact:
Marita Orbegoso Alvarez
[email protected]
+49163-6380397
---
---
Email:
[email protected]