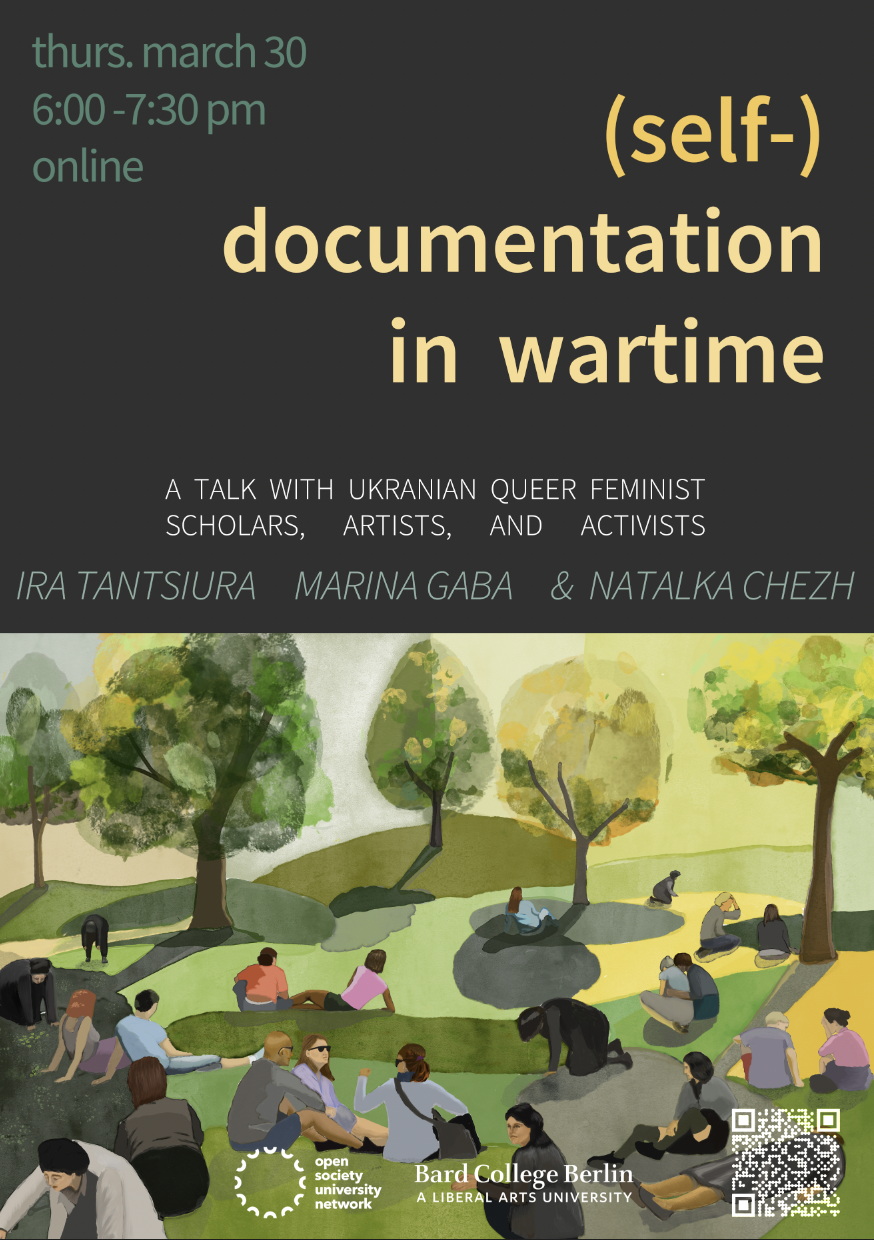 (Self-) Documentation in Wartime
Thursday, March 30, 2023
6:00 pm – 7:30 pm
CEST/GMT+2
Online
This talk centers on documentation and self-documentation following the brutal full-scale military Russian invasion of Ukraine. Queer feminist scholars, artists, and activists
Ira Tantsiura
,
Marina Gaba
, and
Natalka Chezh
explore the challenges of creating and preserving war memories and experiences from a decolonial perspective. Panelists make timely contributions to the discussion of the ethics and politics of war documentation through various examples: from planning a feminist film festival to the self-documentation of performance art in the streets to the autoethnographic sketch on changes that experiencing living in wartime brings to one's writing.
This event is sponsored by the
Threatened Scholars Initiative
of the Open Society University Network (TSI-OSUN) and open to the public. It is part of the series
New Directions in Research and Art: Perspectives from Ukraine.
---
Natalka Chezh
is a burned-out grassroots queer anarcho activist who now sporadically translates texts of her comrades and writes her own, most of which will never see the light of day.
Marina Gaba
is an artist who works with performance, photo and video documentation, and zine-making. She grew up and established herself as an artist in Dnipro, where she still lives.
Ira Tantsiura
is an independent researcher, queer feminist activist, and film festival programmer.
---