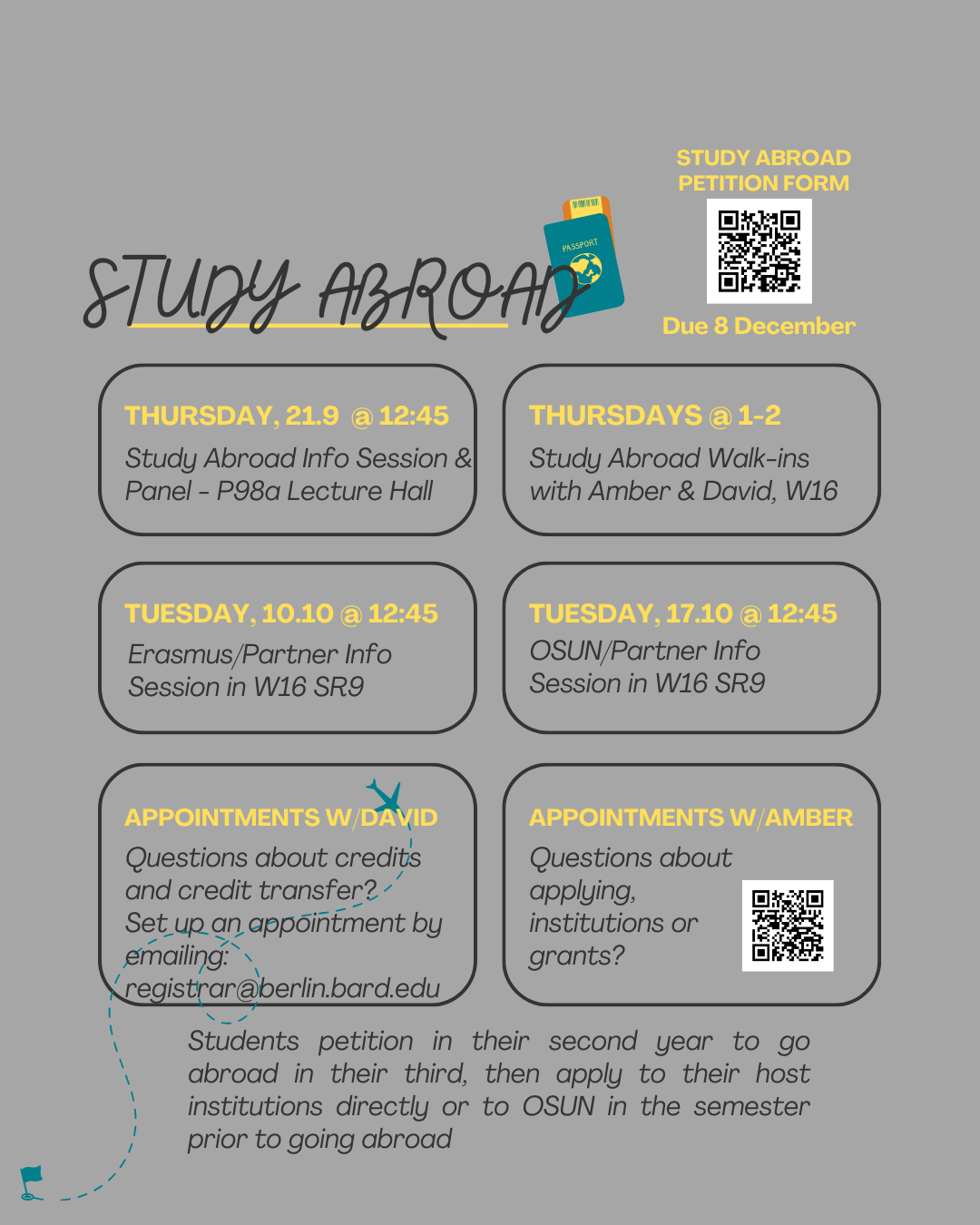 Study Abroad Info Session and Student Panel
Thursday, September 28, 2023
12:45 pm – 1:45 pm
CEST/GMT+2
P98a Lecture Hall
New date: Thursday, September 28.
Interested in going abroad in your third year? Come learn more about the study abroad petition process and the different institutions and grant opportunities available to BCB students for a semester or year abroad at this Study Abroad Info Session. There will also be a student panel.
Students petition in their second year to go abroad their third year. The
study abroad petition form
is due December 8.
---
Email:
[email protected]