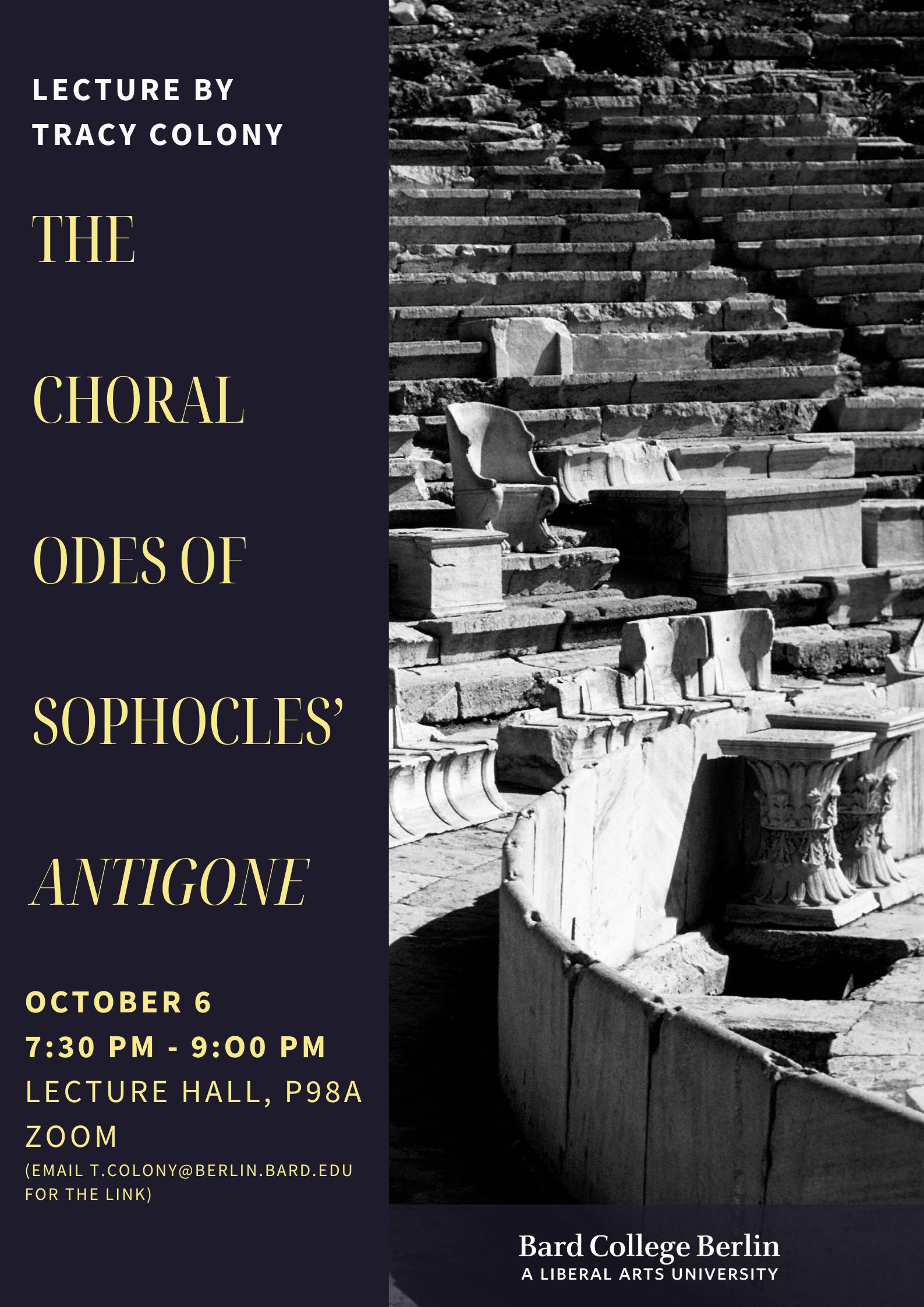 The Choral Odes of Sophocles' Antigone
Thursday, October 6, 2022
7:30 pm – 9:00 pm
CEST/GMT+2
Lecture Hall, P98a, Zoom
Since its first performance in Athens around 442 B.C.E.
Antigone
has been read in light of its many philosophical and political themes. In this lecture given by Prof. Dr. Tracy Colony, the character of the chorus is identified as an integral element within the tragedy. Moreover, the role of the chorus is shown to be crucial for approaching the philosophical and political implications of
Antigone
both in its original context and for today. This lecture is a hybrid event in the Core course IS101 "Plato's
Republic
and its Interlocutors." Space in the lecture hall is limited and only for those enrolled in this course.
If you are not in the
Republic
Core and would like to join the lecture, please contact Tracy Colony at
[email protected]
for the zoom link.
---
Email:
[email protected]