Ewa Atanassow to present at the Barriers and Borders' event "Crossing Borders" at Cambridge University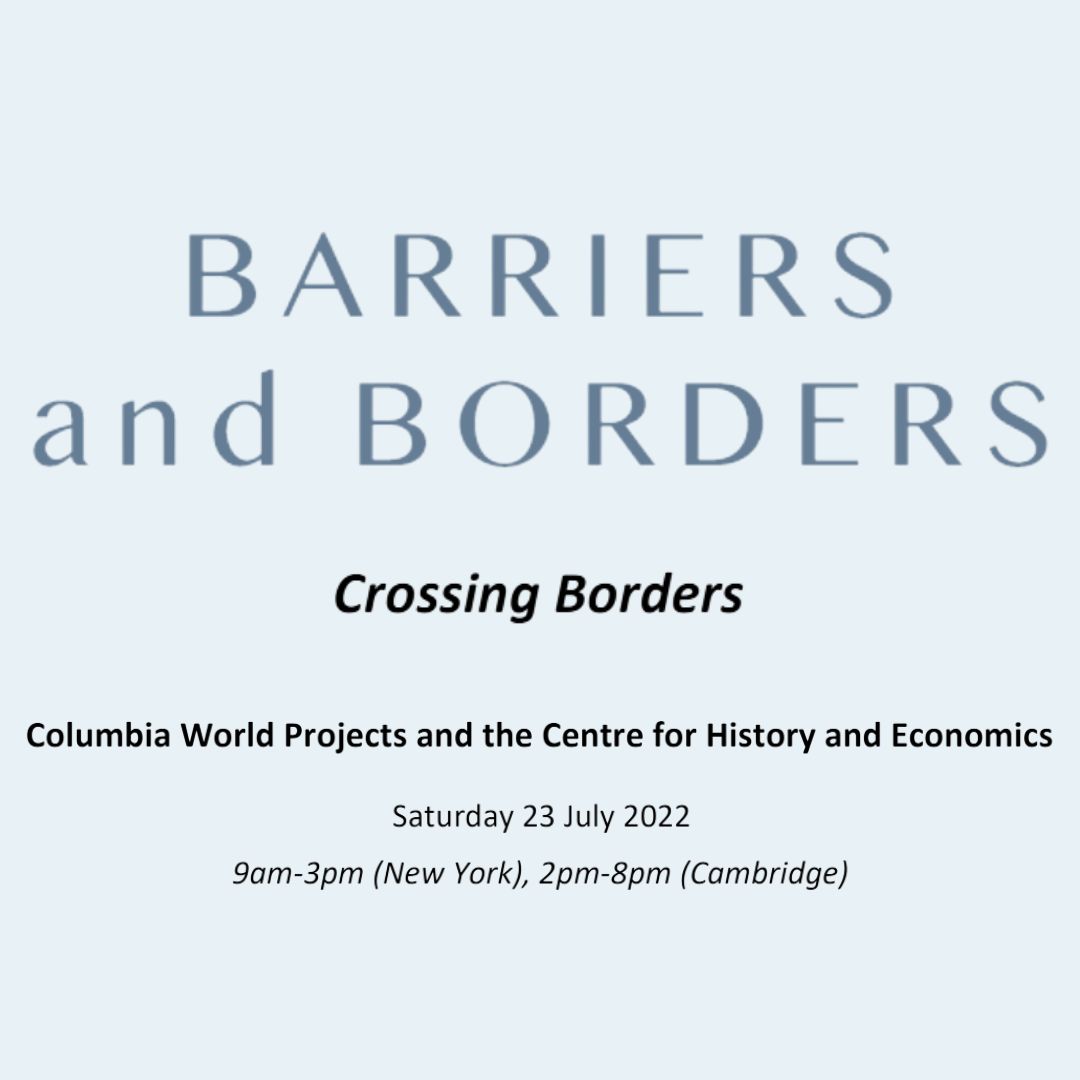 BCB Professor of Political Thought Ewa Atanassow will be participating in the
Barriers and Borders'
event "Crossing Borders" on July 23, 2022 at Cambridge University.
Barriers and Borders
is part of an ongoing
collaboration
between
Columbia World Projects
and the
Centre for History and Economics
and is supported by the Rockefeller Brothers Fund.
Prof. Dr. Atanassow's presentation is titled "On the Use and Abuse of Crossing Boarders." She will be presenting in the second section at 4:55 pm CEST.
About
Barriers and Borders
:
In recent years, political turmoil in both North America and Europe has been focused, arguably to an unprecedented extent, on barriers to movement. The resurgence of nationalism, anti-immigrant sentiment, religious intolerance, and protectionism are aspects of restriction that restrain and inhibit cross-border flows of people, goods, money, ideas, and information. At present, the world also struggles with new barriers to movement coupled with personal restrictions imposed by the ongoing Covid-19 pandemic.
These sources of closure, often marked by anxiety and mistrust, are placing liberal constitutional regimes under great pressure.
Barriers and Borders aims to deepen trans-Atlantic scholarly exchanges by convening a research network centred on these themes. It seeks to bring sustained conceptual, analytical, and historical attention to the causes and consequences of constructing (or reconstructing) such impediments.
For more information on
Barriers and Borders >>
For the full
Crossing Borders' program >>
Post Date:
07-15-2022