Executive Director of Human Rights Watch gives BCB commencement speech "The Future of Democracy Depends on You"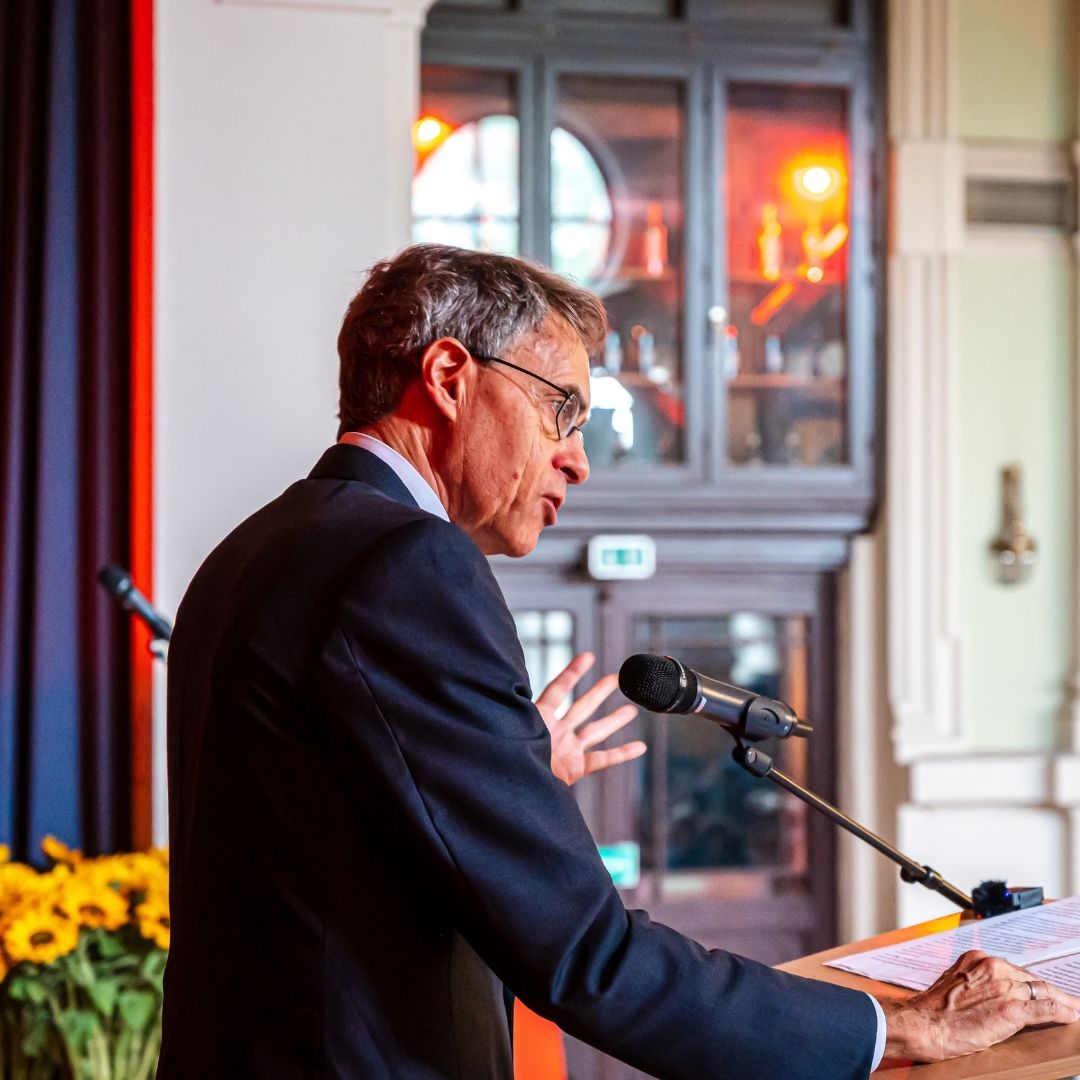 My appeal to you is to apply the elements of your [Bard College Berlin] liberal education throughout your life – to recognize that your graduation today is not the end of an era but the beginning of a challenge that is in urgent need of your help in meeting it. The contest between democracy and autocracy will depend on you.
– Kenneth Roth, "The Future of Democracy Depends on You"
BCB was honored to have Kenneth Roth as our commencement speaker this year. Kenneth Roth has been the executive director of Human Rights Watch, one of the world's leading international human rights organizations, which operates in over 100 countries.
During his tenure, Human Rights Watch has worked tirelessly to bring justice to victims of the worst abuses, documenting war crimes from Syria to Yemen and from Iraq to Congo, and has expanded its work on the rights of women, children, refugees, migrant workers, LGBT people, and people with disabilities.
Prior to joining Human Rights Watch in 1987, Kenneth Roth served as a federal prosecutor in New York and for the Iran-Contra investigation in Washington.
A graduate of Yale Law School and Brown University, he has conducted numerous human rights investigations and missions around the world and has written extensively on a wide range of human rights abuses. Kenneth Roth joined the Board of Governors of Bard College Berlin in 2018.
In his speech, Kenneth Roth urged the graduates to force "our democracies . . . to do better. They must be more responsive to the big problems before us, and to all the people who live in our nations. As you leave the comfort of the classroom, that is your task. It is an urgent task if we are to retain the world for which your Bard education has prepared you. The most dangerous position is to say that democracy will never fade. Complacency is the friend of tyranny."
Read his full speech
The Future of Democracy Depends on You >>
Post Date:
05-24-2022