Professor of Literature Catherine Toal publishes new essay on David Foster Wallace and Nineteenth-Century American literature in a collection from Cambridge University Press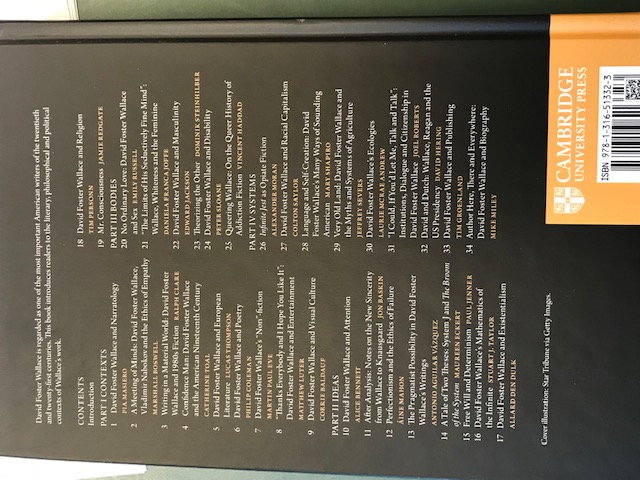 A new collection of essays on controversial novelist David Foster Wallace entitled "
David Foster Wallace In Context
," published by Cambridge University Press includes an essay by
Catherine Toal
, Dean of Bard College Berlin and Professor of Literature, on Wallace and Nineteenth-Century American literature.
Edited by Clare Hayes-Brady, the collection brings together the work of a number of writers on Wallace to provide a comprehensive overview of the significance of this cult author, who died by suicide in 2008, and who was best known for his postmodern experimentalism (most notably the novel
Infinite Jest
), his brilliant essays, his virtuosic and passionate commencement speech "
This is Water
," and a degree of offensiveness that has even prompted calls for his "cancellation." Toal's essay links Wallace's work with its literary ancestors, in particular a text denounced at its first appearance for failing to be a novel: Herman Melville's
The Confidence-Man
(1857), which anticipates Wallace's obsession with the themes of fraudulence and authenticity.
The essay begins from Wallace's own quip against literary criticism: "it's when people begin to fancy that they actually know something about literature that they cease to be literarily interesting, or even of any use to those who are."
The collection was launched on April 24, 2023 at the Museum of Literature Ireland, in Dublin. For more information, visit the Cambridge University Press
website
.
Post Date:
05-09-2023