Ulrike Wagner, Director of German Studies, and Maria Khan '15 co-author paper in Literature and Theology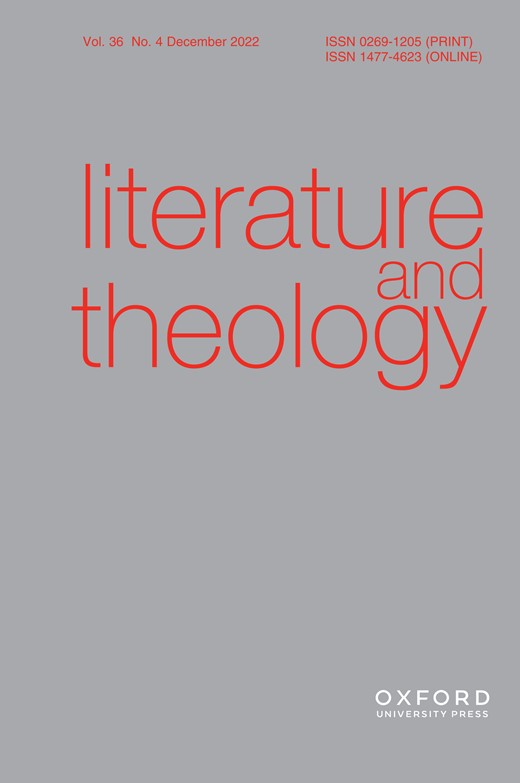 Director of German Studies
Ulrike Wagner
and BCB alumna Maria Khan '15 co-authored a paper in the peer-reviewed journal
Literature and Theology
(Oxford University Press), "Religious Experience, Storytelling, and Ethical Action in Muhammad Iqbal's
Javid Nama
and Gotthold Ephraim Lessing's
Nathan
." The paper compares both works' celebration of acceptance and reason as religious practice and contrasts them with religious politics today. An abstract for the paper reads:
"This article brings Muhammad Iqbal's Persian book of poetry, Javid Nama, into dialogue with Gotthold Ephraim Lessing's drama Nathan the Wise. In conversation with Islam's early history, narrative traditions, and debates over the status of revelation and reason, both authors, we argue, envision religious truth as an irreducible experience that no single doctrine can lay exclusivist claims to. We demonstrate that intuition, reason, and revelation coexist as different paths toward spiritual insights in their fictional works. In different yet comparable ways, they create a fresh ontological ground for negotiating questions of divine truth and move the searching subject centre stage. Focused on deeds and actions, their reform projects promote an ethical conduct of life and acceptance among different religious groups that could not contrast more profoundly with the political reality in most Islamic countries today."
To read the full paper, visit
Oxford Academic
.
Post Date:
02-06-2023