OSUN | Open Society University Network
Open Society University Network (OSUN) is a new global network led by Bard College in Annandale, NY, and the Central European University (CEU), in Budapest/Vienna. It integrates learning and the advancement of knowledge across geographic and demographic boundaries, promotes civic engagement on behalf of open societies, and expands access of underserved communities to higher education.
"Once lost, personal autonomy will be difficult to recover. An open society would have no place in such a world. I believe that as a long-term strategy our best hope lies in access to quality education, specifically an education that reinforces the autonomy of the individual by cultivating critical thinking and emphasizing academic freedom."
—George Soros, in his announcement of OSUN at the World Economic Forum 2020, in Davos, Switzerland

Mission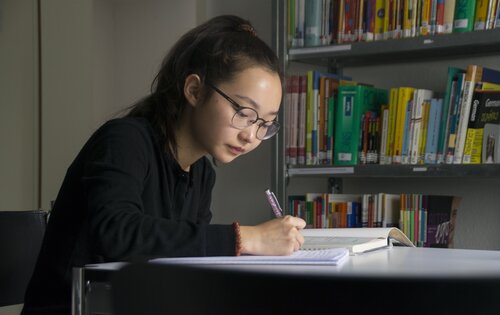 Foster critical thinking, open intellectual inquiry, and fact-based research to strengthen the foundations of open society amid authoritarian resurgence
Educate students to address tomorrow's global challenges by getting to know other societies from the inside
Counteract polarization by promoting global research collaboration and educating students to examine issues from different perspectives and advance reasoned arguments
Bolster efforts by universities in challenging environments to build their own capacity through global partnerships to make greater contributions to their societies
Expand access to higher education at a time of growing inequities
Founding Members and Educational Partners*
Founding Members
Bard College (United States)
Central European University (Austria)
COLLEGES AND UNIVERSITIES
Al-Quds University/Al-Quds Bard College of Arts and Sciences (Palestine)
American University of Bulgaria
American University of Central Asia (Kyrgyzstan)
Arizona State University (Unites States)
Ashesi University (Ghana)
Bard College Berlin (Germany)
Birkbeck: University of London (United Kingdom)
BRAC University (Bangladesh)
European Humanities University (Lithuania)
Fulbright University of Vietnam
Princeton University: Global History Lab (United States)
Sciences Po in Paris (France)
SOAS University of London (United Kingdom)
Universidad de los Andes (Colombia)
RESEARCH INSTITUTIONS AND EDUCATIONAL ORGANIZATIONS
Carnegie Council for Ethics in International Affairs (United States)
Chatham House (United Kingdom)
Institute for New Economic Thinking (United States and United Kingdom)
Institut für die Wissenschaften vom Menschen (Austria)
Open Society Archives (Hungary)
Rift Valley Institute (Kenya)
The Talloires Network (United States)
*OSUN is actively in discussions with other potential partners that share its principles and academic ambition.