In regular sessions Bard College Berlin opens its doors to students, neighbors, visitors from the local community and all interested Berliners to join in on Campus Conversations. The aim of the project is to share campus resources and provide a platform where all members of the community can freely and equally engage in discussions, learning, and cultural exchange.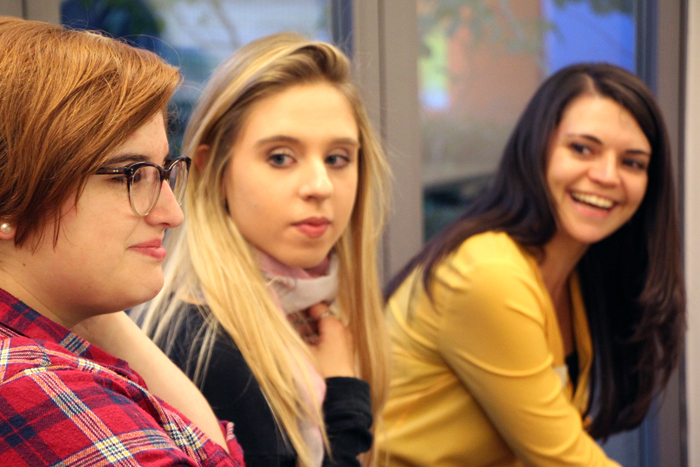 Conversation Conversations
The sessions are held in German or English but welcome all languages and attempt to make the content available to all participants. The meetings have a different focus each time, with topics ranging from the German elections to monument culture, or even workshops on how to write a German CV. Participants discuss their views and are encouraged to share their own experiences. Besides creating a space for informal language practice through dialogue and over a cup of tea, Campus Conversations aims to extend our community and foster cross-cultural understanding. Campus Conversations was first implemented in 2016, evolving out of the student-run initiative Open Campus Against Closed Borders.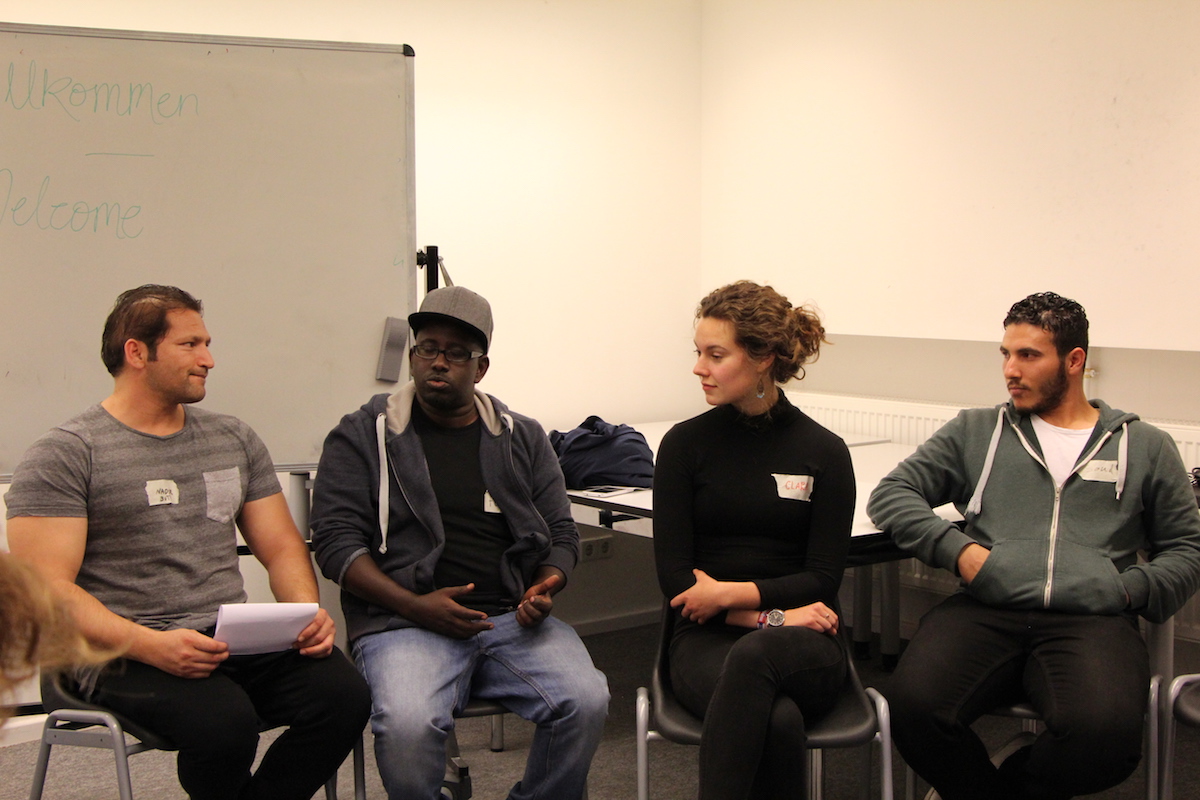 Project Testimonials
"What I found interesting about Campus Conversations was the creativity and ability you usually do not see in yourself as an organizer and mentor to convey your message and to create a platform of fluid conversation and interaction in a foreign language. If a word or concept seem hard to explain, you either have to bring out a better example or simply rethink your strategy altogether and make use of multimedia or simply a game of pantomime. These creative solutions will break walls between you and the recipient but also the kind of ice and fear there usually exists in fully immersive learning environments. And through this process, not only do you get to know your peers better, you also get to explore, discover and experiment with the dose of creativity that lies within you." - Mohammadali Ghods