Aya Soika, Professor of Art History, publishes handbook on the genre of the catalogue raisonné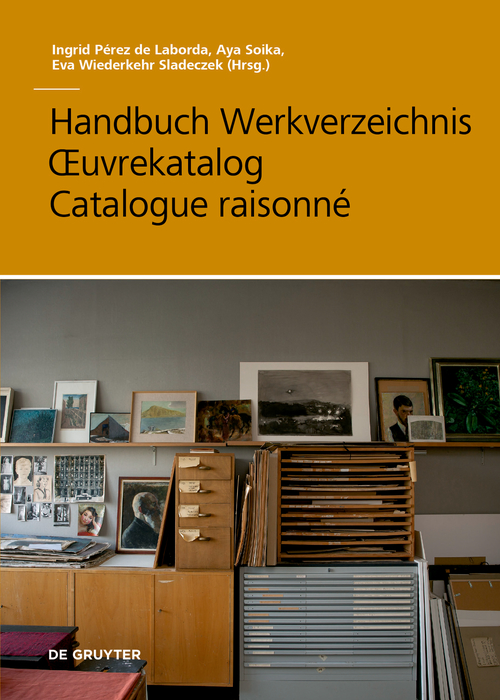 Professor of Art History Dr.
Aya Soika
is the co-editor of
Handbuch Werkverzeichnis - Œuvrekatalog - Catalogue raisonné
, an introduction to the history, theory and practice of this prestigious art historical publication type, alongside Ingrid Pérez de Laborda and Eva Wiederkehr Sladeczek, published by De Gruyter in April 2023. The book is a first-of-its-kind examination into the genre of the
catalogue raisonné
, a compilation of an artist's oeuvre which traditionally serves as a reference for research and backup of a work's authentication. Soika hopes that the
Handbuch Werkverzeichnis
will "contribute to a better understanding of the historical development of this genre and the role it plays today, as well as providing an in-depth analysis of its functions and requirements."
Handbuch Werkverzeichnis
contains thirty contributions from scholars and practitioners offering analysis on a variety of relevant themes. The volume poses important questions about the role of the
catalogue raisonné
in the 21st century, inquiring to what extent digital applications and multidisciplinary approaches can provide added value, what role the
oeuvre catalogue
can play in the field of provenance research, and what responsibility authors bear for the accuracy of the information they provide.
Learn more about the book on
De Gruyter
.
Post Date:
04-13-2023