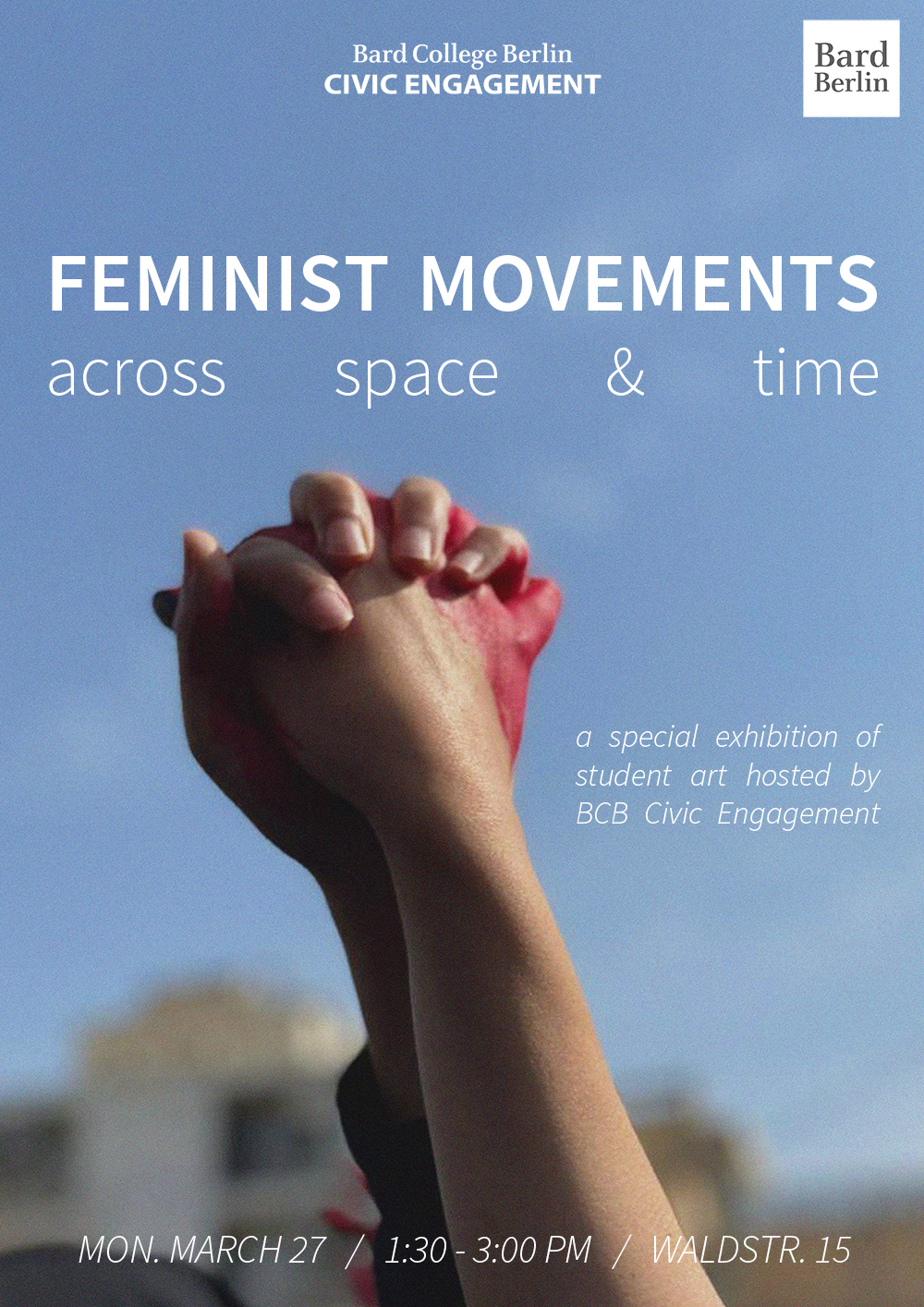 Campus Exhibition: Feminist Movements Across Space and Time
Monday, March 27, 2023
1:30 pm – 3:00 pm
CEST/GMT+2
Waldstr. 15 Cafe
Bard College Berlin, with help from the Civic Engagement office, invites you to attend a special one-day gallery exhibition entitled
Feminist Movements Across Space and Time
. This event will begin following the lecture "
Why Do We 'Care'? Roots and Consequences of the Feminist Revolution in Iran
," which gallery visitors are encouraged to attend. This event is open to the public.
Throughout March 2023, BCB community members were invited to share their interests, perspectives or personal experiences regarding women's rights movements from across the world. Ranging from particular initiatives, demands, protest slogan or images that the contributors find especially powerful, inspiring or urgent, the exhibition features visual and written personal reflections and testimonies to the many shapes and shades of women's rights movements and feminist fights across space and time.
The full list of contributors will be announced closer to the date of the event.
---
Email:
[email protected]