Writing tips, AI, and peer tutoring: Jen Vander Heide plans to bolster collaborative education at BCB as Learning Commons Coordinator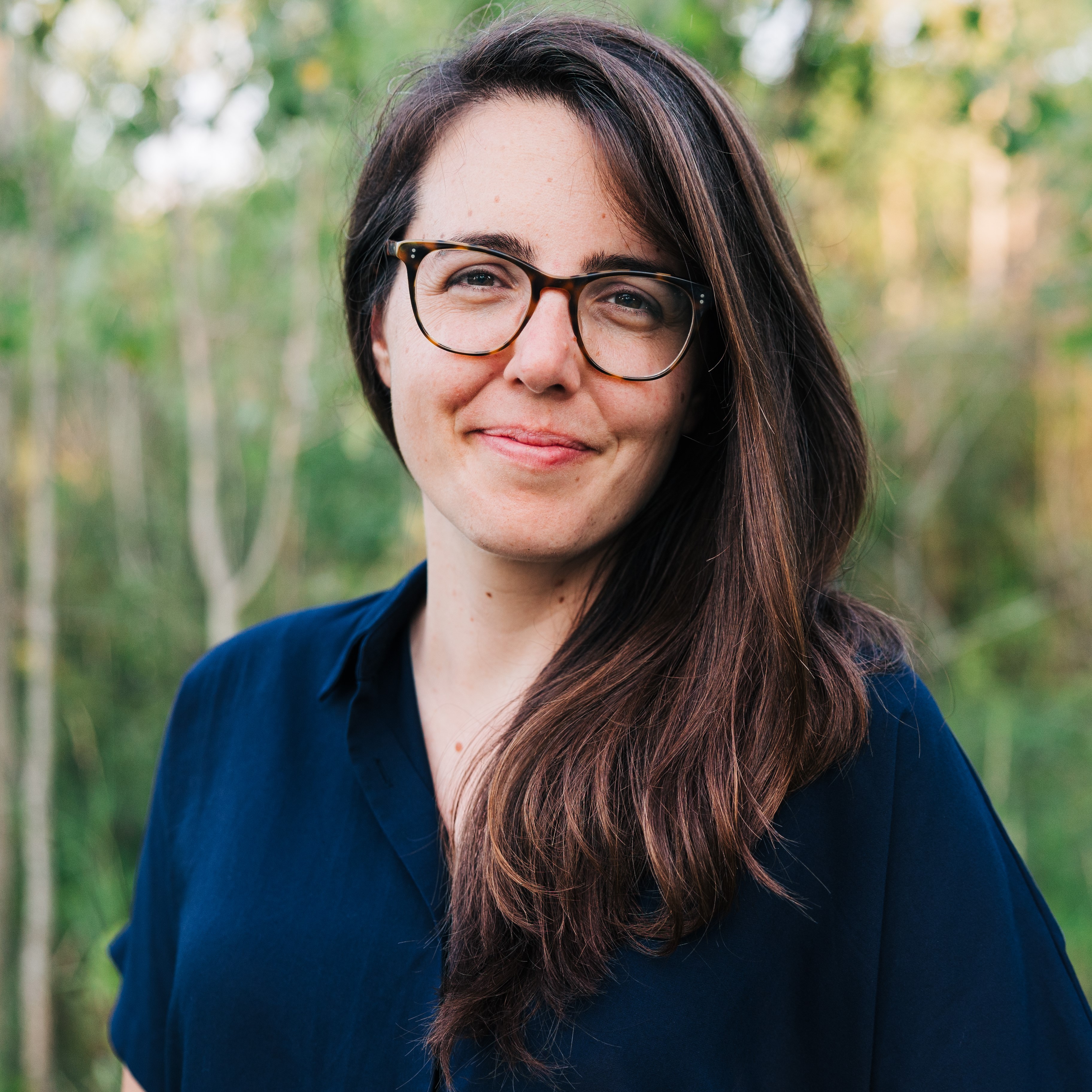 On the top floor of Waldstraße 16, a set of unassuming double doors opens to a room that is more than meets the eye: the BCB
Learning Commons
. More significant than the physical space it inhabits, the Learning Commons is home to a wide range of services and opportunities for students' educational development and ongoing learning.
Jen Vander Heide, who has recently joined the BCB staff as Learning Commons Coordinator, views her role to be a facilitator of the peer-led learning experiences available through the Learning Commons. She says, "If you need clarification of a concept or you need to practice an idea, this is a space that you can enter on your own terms and get the support that you might need."
The Learning Commons is where BCB students can find
peer tutoring
for writing, math, statistics, and German. Vander Heide sees the Learning Commons as a space that students can enter independently and decide exactly what topics they wish to explore, all in a personalized setting among fellow students.
A resource like the Learning Commons presents a unique opportunity. Vander Heide says, "There are not a lot of spaces that exist in this world where we can go and get help when we need it, whether that's for something small or something big. In our own learning—doesn't matter where you are, who you are—there's usually a moment where you do need some type of assistance. And that's something that the Learning Commons can offer."
While the Learning Commons has long existed at BCB, this year will see some changes. For students, a new service that the Learning Commons is offering this year in conjunction with the library is individual research consultations. Students will be able to
schedule appointments
this fall with Vander Heide and the library staff for assistance in navigating the online resources offered by the
Stevenson Library
of Bard College in Annandale.
The Learning Commons will also begin to provide resources for faculty. Vander Heide says, "One of the new things we're doing this year is offering a faculty workshop on generative AI. We're excited to be a space where ongoing learning can happen not just for students but also for faculty members, because our world is constantly changing and the skills we need, even as professionals, change."
As for personal hopes for her time at BCB, Vander Heide says, "I'm excited about having the space to build deeper relationships with the people I work with, to get to know my colleagues in new ways, and to really be able to have the time and space to build something focused." Having previously worked for a large urban public library system, BCB is now the smallest environment Vander Heide has worked in—but the change is a welcome new experience.
The fall semester at BCB is picking up pace, and one academic tip that Vander Heide has for students is, "It's never too early to get feedback on your work. So if you are early on in the semester and you are needing some assistance around your writing or in one of your classes, reach out to the Learning Commons. Throughout life we need feedback on our work, and something I found helpful in my own life is when I do it earlier rather than later. So I would just encourage—if you are in your course and you need some assistance—see what the Learning Commons can offer for you."
Students can explore the current Learning Commons resources on
the BCB website
, and should anticipate more opportunities, both online and in the W16 learning space, to come.
Post Date:
09-19-2023