Gavin McCrea, BCB faculty of Creative Writing, publishes memoir Cells: Memories For My Mother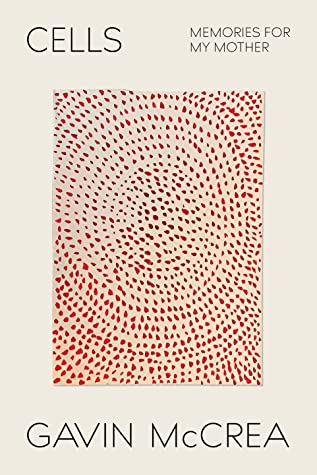 Gavin McCrea
, who teaches Creative Writing at BCB, has published his first memoir,
Cells: Memories For My Mother,
with Scribe Publications.
Cells
is McCrea's third book after
Mrs Engels
(2015) and
The Sisters Mao
(2021), and his first work of non-fiction. The book was written while McCrea was sharing a small flat in Dublin during the COVID quarantine with his mother whose mind is slowly slipping away.
From
Foyles
:
"Moving through a sequence of remembered rooms - the 'cells' - Gavin unspools an intimate story of his upbringing and early adulthood: feeling out of place in the insular suburb in which he grew up, the homophobic bullying he suffered at school, his brother's mental illness and drug addiction, his father's sudden death, his own devastating diagnosis, his struggles and triumphs as a writer, and above all, always, his relationship with his mother. Her brightness shines a light over his childhood, but her betrayal of his teenage self leads to years of resentment and disconnection. Now, he must find a way to reconcile with her, before it is too late."
Praise for
Cells
:
"​​
Cells
is a raw, throbbing thing; the literary equivalent of an open wound, but one that's been cauterised by a highly skilled surgeon." –
The Telegraph UK
"The tone of
Cells
is sombre, scathing, at times vengeful, recollections written with the kind of anger that brings a startling clarity of expression to subject matter that includes homophobia, class issues, mental health, parental neglect and illness." –
The Irish Times
"McCrea examines his past like a surgeon wielding a scalpel. The result is a visceral and searching memoir where the author displays seemingly inexhaustible strength in revealing his vulnerability." –
The Sunday Business Post
Cells: Memories For My Mother
has been released in Ireland, the United Kingdom, Australia, and New Zealand. The book's release in the USA is slated for April 2023.
Post Date:
11-23-2022