Meet the BCB Class of 2026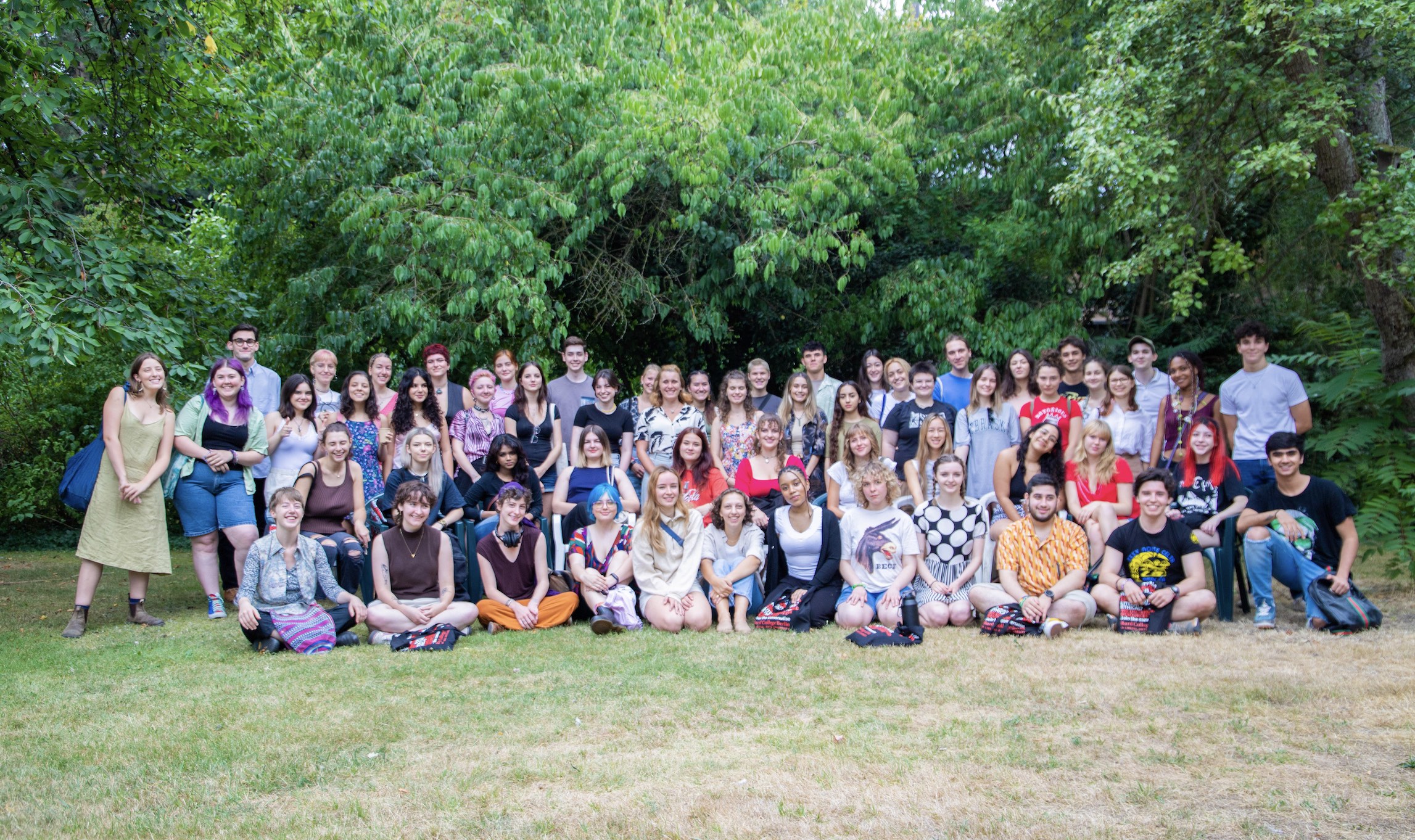 In Fall 2022, Bard College Berlin enrolled 62 first-year students and 36 transfer students, coming from 24 countries around the world. 8% of the new students are the first in their family to attend college.
However, beyond the numbers, our new students also have impressive stories to tell.
Two of the new BCB-ers completed voluntary social years in Rwanda and Spain. Three of the incoming students are recipients of the U.S. Department of State-funded merit-based scholarship program, Future Leaders Exchange. Our students have been TED speakers, delegates in Model UN conferences, climate change activists and participants in Brown and Princeton University summer schools.
Our new students have completed internships and volunteered at the Columbia University High School Law Institute, Red Cross Society, Lahore University, International Development Initiative as well as multiple refugee camps and children's hospitals. The class of 2026 also has a significant number of students with experience in tutoring activities, particularly teaching English as a foreign language.
The first-year and transfer students completed an annual two-and-a-half-week Language & Thinking Program, introducing them to academic and social life at Bard College Berlin, and the bustling city of Berlin. You can see a short recollection of the L&T 2022 program
here
.
The class of 2026 are not the only newcomers to campus this fall. Dr. Nassim AbiGhanem has been appointed to the faculty, and he is joined by new guest faculty, Angela Anderson, Aaron Alle, Noam Brusilovsky, Razieh-Sadat Mousavi, Tirdad Zolghadr, Siegmar Zacharias and new guest faculty in the German Studies Program, Adelaida Ivan, Aleksandra Kudrishova, Dr. Florian Scherübl, Dr. Eugen Wenzel. You can learn more about the distinguished scholars joining BCB this semester
here
.
We wish everyone in the BCB community a warm welcome (back) to campus!
Post Date:
09-19-2022