New Faculty and Guest Faculty join BCB for Fall 2022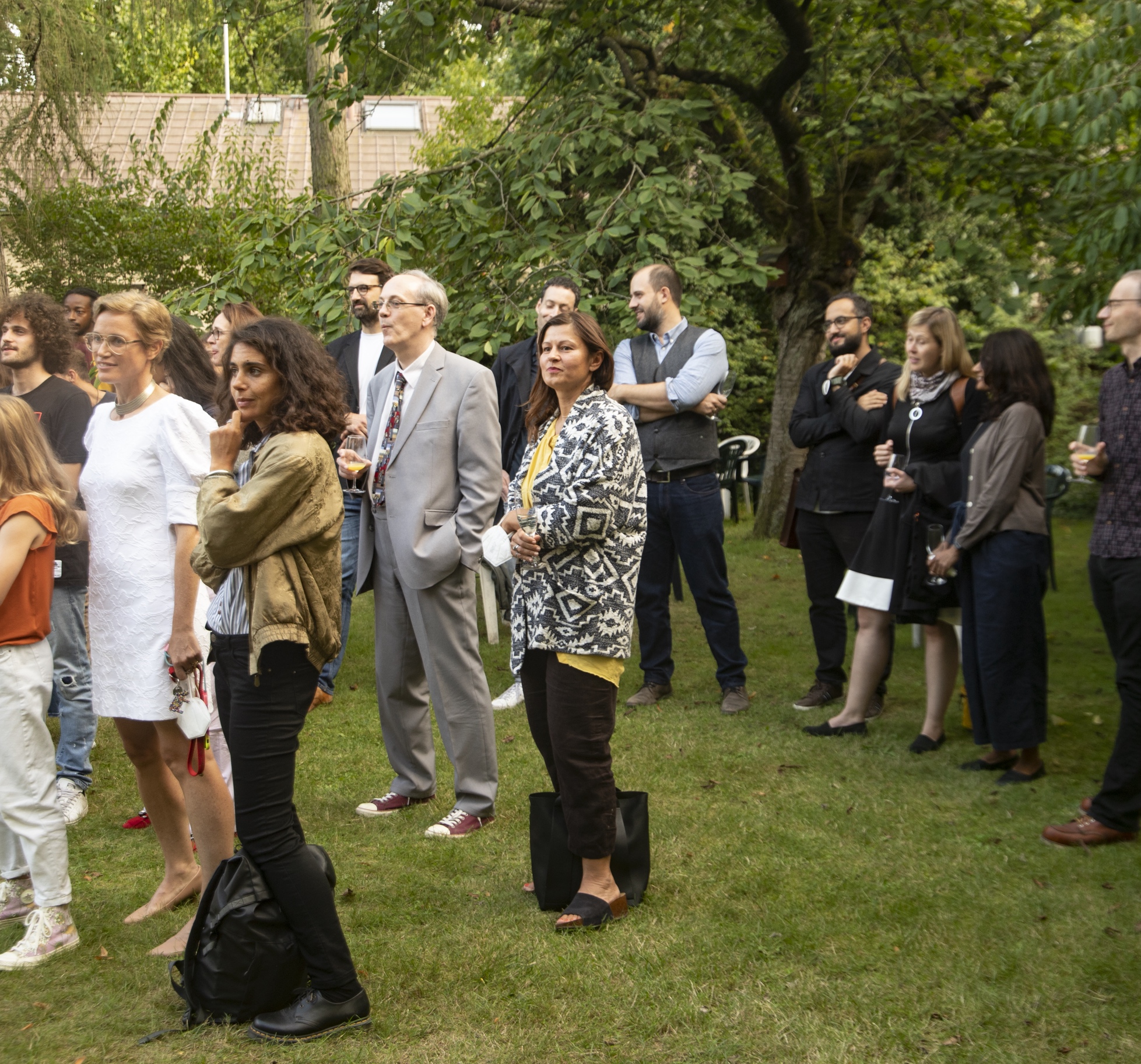 Following his appointment as Global Teaching Fellow at Bard College Berlin for the 2021/2022 year, Dr.
Nassim AbiGhanem
has now joined the faculty of the college in the field of politics. He completed his Ph.D. in International Relations at the Central European University in 2021 and his research interests include civil society organization (CSOs) resilience roles, civic engagement, non-state actors' involvement in international politics, and conflict management and peacebuilding. At BCB he is teaching courses in globalization and international relations, research methods, quantitative methods in social sciences, and peace and conflict studies.
Several distinguished scholars join BCB for the first time this fall as guest faculty.
•
Angela Anderson
(MA Film and Media Studies, The New School) is an artist and researcher working in the mediums of multi-channel video and sound installation, sculpture and photography.
•
Aaron Allen
(MA Security Studies, Georgetown University) is a non-resident fellow at the Center for European Policy Analysis and freelance journalist focusing on transatlantic relations, democratic resilience, strategic arms control, and German foreign policy.
•
Noam Brusilovsky
(Hochschule für Schauspielkunst Ernst Busch) works as an author and director for German public broadcasting corporation ARD. His radio plays twice won the German Radio Drama Award and were nominated for the Prix Europa.
•
Razieh
-Sadat Mousavi
(MA in History of Science, University of Tehran) is currently finishing her PhD thesis at the Humboldt University of Berlin and is a predoctoral fellow at the Max Planck Institute for the History of Science in Berlin.
•
Tirdad Zolghadr
is a curator and writer, most recently working as associate curator at KW Institute for Contemporary Art Berlin.
•
Siegmar Zacharias
(MA Performance Art, DasArts Amsterdam) who works in theory and practice in the field of performance, also returns to the guest faculty.
A number of new guest faculty will be teaching in the
German Studies Program
.
•
Adelaida Ivan
(MA Intercultural Communication, University of Bucharest) has received several grants for her cross-border research projects and is a former fellow at the Institute for Media and Communication Studies, Free University of Berlin.
•
Aleksandra Kudrishova
(MA Literary and Cultural Studies, University of Groningen) is a scholar of film, art, architecture, German language and literature.
•
Dr. Florian Scherübl
(PhD in German Literature, Humboldt-University Berlin) teaches Modern German Literature at the TU Dresden.
•
Dr. Eugen Wenzel
(PhD in German Studies, University of Paderborn) has been a lecturer at universities including Heinrich Heine University Dusseldorf, Bard College Berlin, and TU Chemnitz.
Post Date:
09-12-2022