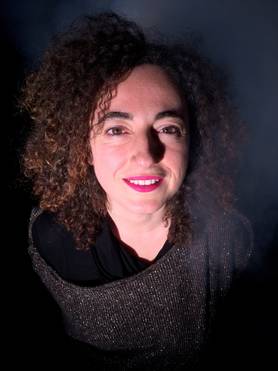 Siegmar Zacharias
Romania/Germany
MA in Performance Art
DasArts Amsterdam
Siegmar works in theory and practice in the field of performance. She explores the politics of alienation & intimacy in embodied thinking/being with matter and in collaboration with humans and non-humans.
Her work has been shown internationally in theaters, galleries and experimental spaces. Siegmar develops formats of performances, installations, discursive encounters and curation/invitation dealing with questions of agency, ecology of artistic practice, modes of visceral rationalities, and production and distribution of forces among humans and non-humans. Learning from uncontrollable materials like smoke, slime, swamps, earthquakes, the nervous system, she is working towards a posthuman feminist poet(h)ics.
Recent works include:
Slime Dynamics; The Cloud: a cosmochoreography made by animals, vegetables, minerals, humans, concepts and emotions; Dirty thinking; invasive hospitality; Dirty Talk; The Other Thing 12-24hrs immersive research (#1 liquefied encounters, #2 intimacy with death).
She is part of the think & movement tank Elsewhere & Otherwise at PAF (Performing Arts Forum) that investigates and experiments with the analytics and practices of being together otherwise.
Siegmar studied philosophy and comparative literature in Berlin (FU) and London (UCL) and Performance Art at DasArts Amsterdam. She has received grants and project funding from Studienstiftung des deutschen Volkes, Amsterdam University of the Arts, European Cultural Foundation, Bundeskulturstiftung, NRW Kunststiftung, Hauptstadtkultur Fonds, Senatskanzlei – Kulturelle Angelegenheiten, Goethe Institut.
She teaches internationally and is a regular guest lecturer at DOCH / Uniarts Stockholm, HZT /UdK Berlin, DAS Theatre/ DAS Graduate School Amsterdam.
Since 1993 she has been teaching non-violent communication strategies to workers representatives.
Contact
Siegmar Zacharias, M.A.
Performance Art
Email: s.zacharias[at]berlin.bard.edu