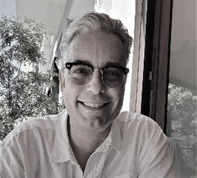 Markus Schultze-Kraft
Germany/El Salvador
PhD in Political Science
University of Oxford
Markus Schultze-Kraft is a political scientist with extensive experience in interdisciplinary research, policy analysis and university teaching in/on the global South (
International Crisis Group
,
Institute of Development Studies at the University of Sussex
,
Universidad Icesi
in Cali/Colombia). His research, teaching and advisory work focuses on transnational organized crime, crimilegality and crimilegal governance, peacebuilding, violent conflict transformation, peace education and historical memory, inclusive development and security, and hybrid political orders in Latin America, West Africa and the Western Balkans. Markus holds an MA (Diplom) in Political Science from the Free University of Berlin, an MPhil in Latin American Studies and DPhil in Political Science from the University of Oxford (St Antony's College). Among his recent publications is the monograph
Crimilegal Orders, Governance and Armed Conflict
(Palgrave Macmillan, 2019).
Contact:
Dr. Markus Schultze-Kraft
Political Science
m.schultze-kraft@berlin.bard.edu