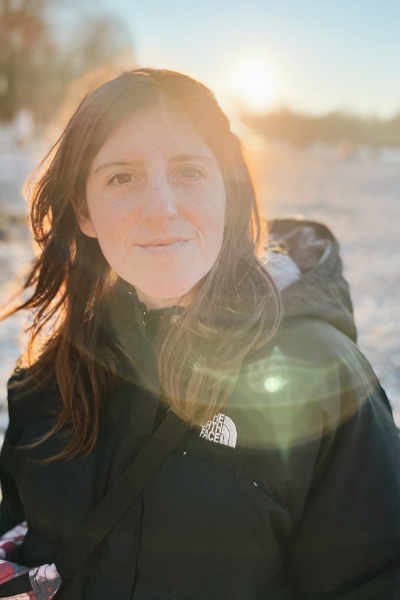 Cory Tamler
United States
M.Phil. Theater and Performance Studies
CUNY Graduate Center
Cory Tamler is a writer, performance-maker, and dramaturg whose practice is rooted in theater, performance as research, and community organizing. Cory takes strong elements of both storytelling and experimental thinking from her background in playwriting and physics. She has created and participated in research-based performance projects in the United States, Germany, and Serbia.
As a core artist with Maine-based civic arts organization
Open Waters
since 2010, Cory has written a play based on the lives and work of small-scale farmers in Southern Maine, led collaborative writing-science workshops with marine biologists and community members, and co-written a book of performance scores that help readers and performers step into the scales of migratory Penobscot River fish. She co-facilitated the In Kinship Archives and Performance Fellowship with Darren Ranco and Jennie Hahn, which has developed into In Kinship Collective, an interdisciplinary and cross-cultural group that follows the tradition of Wabanaki Guiding and centers Indigenous knowledge and experience to create new interdisciplinary works in conversation and relationship with Wabanaki guides and watersheds.
Cory has taught playwriting, performance, theater history, and more in many contexts since 2010, including in the
Department of Theater at Brooklyn College
(2016–2020). She holds a B.Phil. in creative writing and philosophy of science from the
University of Pittsburgh
, and an M.Phil. in theater and performance studies from
The Graduate Center, CUNY
, where she is currently a Ph.D. candidate. She is a former
Fulbright
scholar (Berlin) and
DAAD
fellow (Gießen).
Contact
Cory Tamler
Theater and Performance
c.tamler[at]berlin.bard.edu​​​