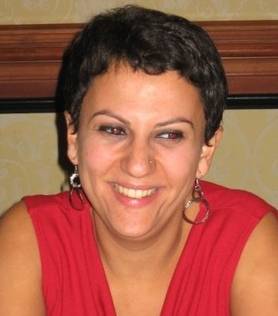 Dina Ramadan
Egypt
PhD in Middle Eastern, South Asian, and African Studies
Columbia University
Dina A. Ramadan has been Assistant Professor of Arabic in the Division of Languages and Literature at Bard College Annandale since 2010. Dina is visiting professor at Bard College Berlin for fall 2018.
Dina holds a Ph.D. in Middle Eastern, South Asian, and African Studies from Columbia University, and a B.A. in English and Comparative Literature from the American University in Cairo. Her teaching interests include twentieth-century Arabic literature, the Arabic language, Middle Eastern cultural production (particularly film and visual arts), Arab intellectual thought, nationalism, and postcolonial theory. Dina's current book project focuses on the development of the category of modern art and the relationship between aesthetics, education, and middle class subjectivity in early twentieth-century Egypt. She is also conducting research on cultural and artistic initiatives during the early years of the Nasserist regime. Dina has served as senior editor of the Arab Studies Journal since 2010, and guest edited a themed issued on the visual arts (Spring 2010). She is a founding member of the Association for Modern and Contemporary Art of the Arab world, Iran, and Turkey (AMCA). Articles, book chapters, and reviews published or forthcoming in
Arab Studies Journal, Art Journal, Journal of Visual Culture, Middle East Studies Association Bulletin, Nka: Journal of Contemporary African Art
and others. Dina has been invited to lecture on the cultural politics of the region at a number of museums and academic institutions including the New Museum, the Tate Britain and Modern, SOAS University of London, European University Institute and the American Research Center in Egypt. For the academic year 2013-14 she was a EUME post doctoral fellow at the Berlin-based Forum Transregionale Studien.
Contact
Dr. Dina Ramadan
Arabic Literature and Culture
Email:
[email protected]