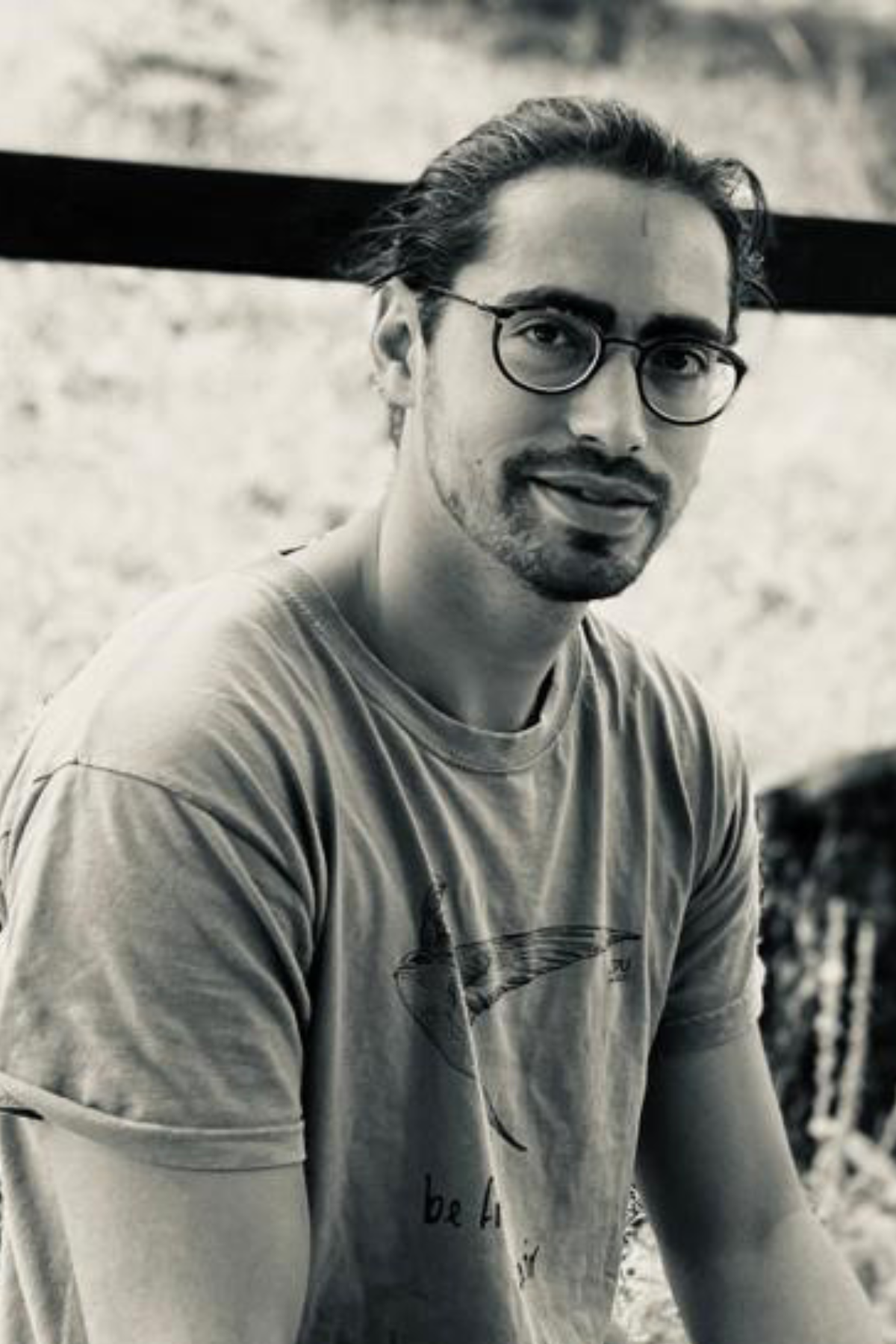 Tobia Silvotti
Italy
BA in Fine Arts
Central Saint Martins, London
Tobia Silvotti is an artist and co-founder of the School of Sculpture Berlin. Born in New York and with an international upbringing he went on to study Fine Arts in Central Saint Martins college of Arts and Design in London. He has participated in several group exhibitions in London and exhibited at the Intrecciarte Gallery (Pietrasanta, LU, Italy) and in Seravezza during the CibArt Festival. Other projects include a Land Art project such as the installation of a sculpture on a mountain above Lake Maggiore in northern Italy, an artistic joint project with the Japanese artist group SAMPO for the Nanyang Technological University in Singapore (2019) and a collaboration with artist Raphael Beil in the creation of a monumental granite sculpture in Norway (2020-21).
He has been collaborating with the summer academy Campo dell'Altissimo (Azzano, LU, Italy) since 2012 and teaching stone carving there since 2018.
Tobia Silvotti founded the "
School of Sculpture
" together with
Raphael Beil
within the creative hub and artist community located at the former distillery Monopol in Berlin Reinickendorf, where they offer a guided tutelage for creating individual stone artworks using a variety of techniques and different stones. He wishes to share the beauty he has found in the process of working with stone and in the exploration of one's imagination and creativity.
Contact
Tobia Silvotti
Fine Arts — Sculpture
[email protected]