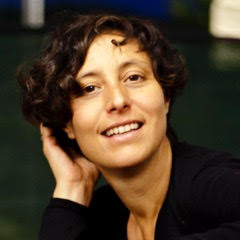 Stefania Maffeis
Italy
Habilitation in Philosophy
Freie Universität Berlin
Stefania Maffeis is assistant professor (
Privatdozentin
) at the Philosophy Department of the Freie Universität Berlin. Her teaching and research interests are based in political and social philosophy, with a special focus on the transnational circulation and social history of political thought, on theories of migration and postcoloniality, on practice and critique theories, on transnational democracy and citizenship.
Stefania Maffeis has just finished a habilitation project and long-term research study on the transnational circulation of the idea of politics in the work and in the reception of Hannah Arendt between the US-American and the German cultural fields, which will be published in December 2018 by Campus Verlag (
Transnationale Politische Philosophie. Hannah Arendt in Werk und Rezeption
- Deutschland/USA, 1941-2010)
. The research project was carried out between 2010 and 2017 on a DFG-Position (
Eigene Stelle
) at the Philosophy Department of the Freie Universität Berlin. During this time, Stefania Maffeis also taught several courses in Practical and Political Philosophy. 2013 she was DAAD research fellow at the Hannah Arendt Center for Politics and the Humanities of Bard College (in Annandale-on-Hudson).
Stefania Maffeis studied Philosophy and the Humanities in Parma, Italy and in Berlin, graduating with a work on the philosophical hermeneutics of Hans-Georg Gadamer and the social hermeneutics of Pierre Bourdieu. In 2001, she moved to Berlin, where she achieved a PhD in philosophy with a study on the history and the social conditions of philosophy in the former GDR and in Germany after the Unification, focusing on the reception of Friedrich Nietzsche (
Zwischen Wissenschaft und Politik. Transformationen der DDR-Philosophie 1945-1993
, Frankfurt a.M./New York: Campus, 2007). After her PhD and before 2010, Stefania Maffeis worked several years as a translator and language teacher (Italian and German), and was a guest instructor for Philosophy at the Freie Universität Berlin.
Contact
Dr. Habil. Stefania Maffeis
Philosophy
Email:
[email protected]