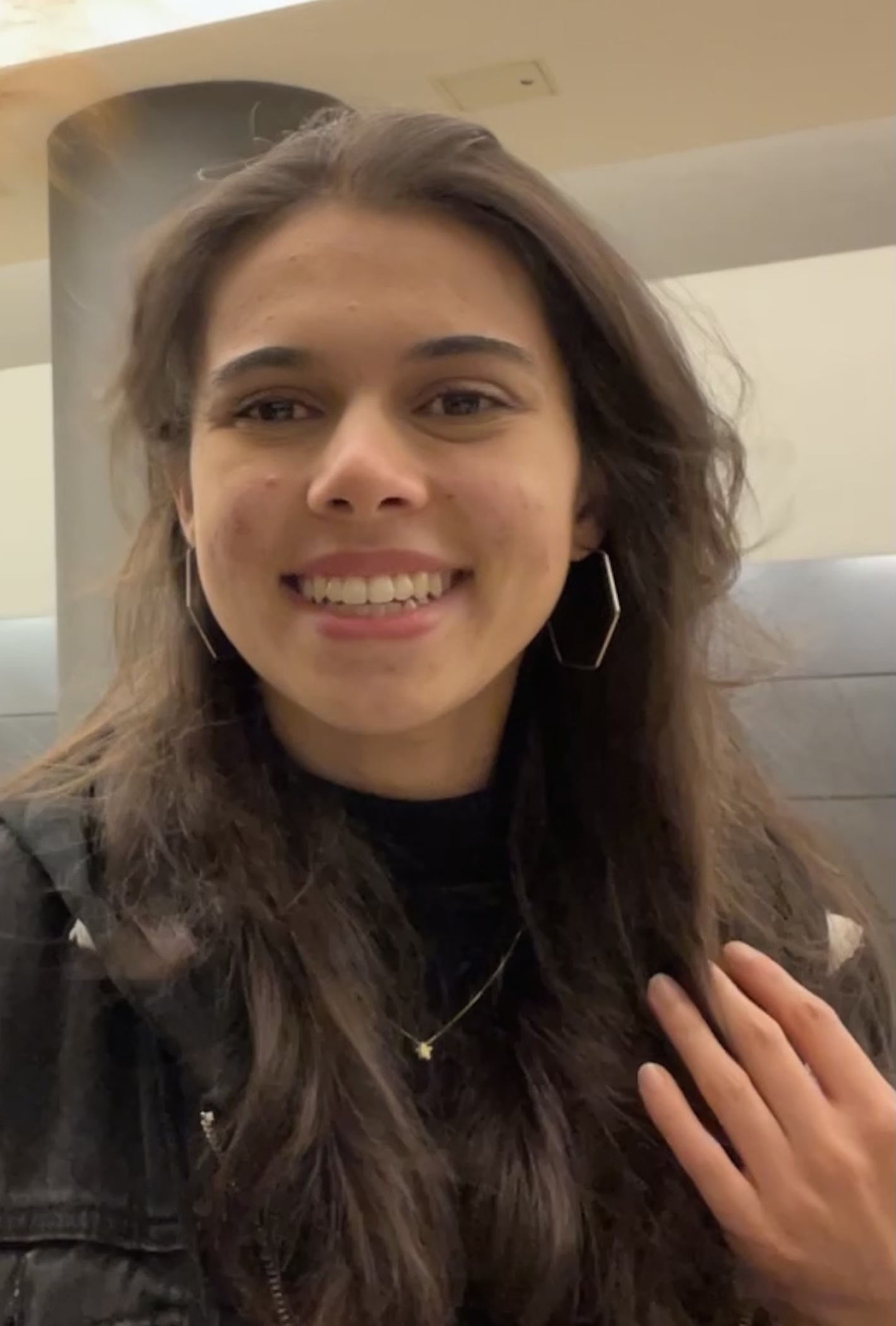 Jasmine Ahmed
United Kingdom
BA in Humanities, the Arts, and Social Thought (2024)
Concentration in Ethics and Politics
Why did you choose to study at Bard College Berlin?
I had never lived outside of the UK before, or been outside of it for longer that 2-3 weeks, so the chance to move to Germany, learn a new language, and experience a new culture was too big an opportunity to miss, and BCB's
financial aid
program allowed me to do this! Additionally as a UWC student I was excited by the chance to study in a close-knit international community, particularly alongside more UWC Alumni.
How would you describe our community in a nutshell?
Caring! Whether you are trying to get a club off the ground, raise awareness about a cause, need help with something in German, or just need someone to talk to, people at BCB on all levels (student; faculty; Student Life/Admin/Civic Engagement) are always ready to help and be involved.
Where is your favorite place to study on campus?
The W15 Café!
Are you involved in any student clubs or organizations? If so, which ones?
I am involved in
StuPa
, the Student Parliament; the Stitch Up - a club where students come together to crochet and knit clothing items that are then donated to an organization that redistributes woolen clothes to the unhoused across the city; English Hour - a space for the BCB community and its local neighbors to meet, talk, improve their English and German language skills and foster cross-cultural understanding;
DerDieDas Haus
- a living learning community on campus, where students use German to communicate in their daily lives.
What is your favorite book you read in a class?
Gun Island
by Amitav Ghosh: This was the first fiction book I read for a BCB class, and I literally could not put it down. The book follows a rare book dealer on a journey between the Sundarbans, Los Angeles, and Venice after helping document the location of a shrine built on an ancient Bengali legend, in the Sundarbans before it was swept away by rising water levels and storms. Climate change plays a massive role in the book, influencing the characters' actions and decisions throughout, and it was really interesting for me as it was the first time I have ever read or considered climate change as a factor in fiction. It has helped me explore new ways to convey information and stories about the impacts of climate change, including ways, which may be more accessible to more people, such as through stories.
Write briefly about one of your courses that left a lasting impression on you.
Postcolonial Politics in my first semester has really stuck with me, as it was the first time I was properly exposed to postcolonial theory and scholarship. It forced me to reflect and reevaluate the narratives, which I had been exposed to growing up in the UK, mainly due to the lack of education on colonialism in the school system, and I still think about and try to incorporate the theories, questions, and materials we discussed in that course into my other classes.
What surprised you the most about BCB?
How approachable professors and faculty are!
Your favorite thing to do in Berlin on the weekends?
Often I go work and study in internet cafes, so it's fun to explore different ones around the city with my friends!
What does a liberal arts education mean to you?
For me, a liberal arts education means I can learn about a wide variety of topics and areas which I wouldn't be able to combine anywhere else. You have the opportunity to take classes across disciplines, meaning in a single semester you could combine the Arts with German, with Politics, and with Philosophy, and I think this has enabled me to have both a deeper understanding and appreciation of the things I learn and read in class, as I'm able to find new ways of applying what I learn, and to observe things from new and different perspectives. This also means I can feel more prepared and confident for new challenges and opportunities inside and outside of university, as I have a wide skill set and knowledge base to work with, as well as the ability to change and adapt.
What are your plans for after BCB?
After BCB I plan to apply straight to graduate work schemes in the UK, such as the UK Government Diplomatic and Development Fast Stream. However I am also considering continuing my studies at post-graduate level either in Germany, the US, or in the UK, most likely through a masters degree in an area such as security studies.