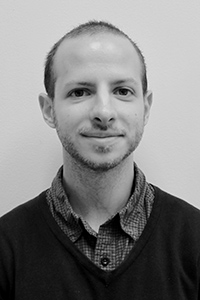 David Kretz
Austria
Attended: BA in Humanities, the Arts, and Social Thought '16
Currently: PhD student in Germanic Studies and the Committee on Social Thought at the University of Chicago
Where are you from originally and which program were you enrolled in at Bard College Berlin?
I am from Vienna, Austria and enrolled in the Value Studies B.A. in 2012, which is now the B.A. in Humanities, the Arts, and Social Thought.
How would you describe, in a nutshell, the experience of studying at Bard College Berlin?
It's been a transformative experience on many levels. Before I came to Berlin I studied Philosophy and Business in Vienna. Studying at BCB taught me to see the world through even more different disciplines, to feel at home in them, but – more importantly – it challenged me to look at it without any disciplinary glasses, to experience it always anew as fresh, strange, and wondrous. I was quite active in university politics and that, too, has helped me to grow as a person and taught me some good lessons. Many of my colleagues, and also quite a few of my teachers, have become close friends.
How has the college influenced the path you've taken since completing the program?
After BCB, I first enrolled in an MA in Contemporary Philosophy at the École Normale Supérieure in Paris, France. Since 2018, I am a PhD student in Germanic Studies and the Committee on Social Thought at the University of Chicago. There I continue to work on a project that really started for me with my BCB senior thesis: on the figure of the poet and the figure of the translator as two paradigms for political action in moments of crisis.