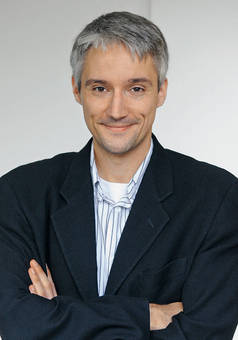 Martin Binder
Germany
Habilitation in Economics
Friedrich-Schiller-Universität Jena
Prof. Dr. habil. Martin Binder holds a Habilitation in Economics from the Friedrich Schiller University Jena (habilitation project: "Wirtschaftlicher Wandel und menschliches Wohlergehen", 2012), a PhD in Economics (2009), an M.A. in Philosophy (2004) and a M.Sc. in Business Administration (Dipl.-Kfm., 2003) from RWTH Aachen, and a B.Sc. in Economics (2002) from the Florida Atlantic University. His dissertation, which explores the normative consequences of measuring societal progress and development via measures of subjective well-being, has appeared as a monograph with Routledge in 2010 and won the "Deutscher Studienpreis 2010" from the Körber-Stiftung. From 2004 to 2012, he was a Research Fellow and a Research Associate at the Max Planck Institute of Economics, Jena, where he conducted research in the fields of behavioral and evolutionary economics. Subsequently, he held a research position at the University of Sussex. Since 2013, Prof. Dr. Binder has been a Visiting Professor for Normative Economics and Business Ethics at the University of Kassel. His research interests are focused on behavioral and normative economics, and especially subjective well-being ("happiness") research. His research has appeared in internationally recognized journals such as the
Journal of Economic Behavior & Organization
,
Social Science & Medicine
,
Journal of Economic Psychology
, and
Small Business Economics
. In 2009-2011, Prof. Dr. Binder received a grant from the European Commission to research knowledge-intensive entrepreneurship and social well-being. Prof. Dr. Binder does extensive refereeing and is a member of the Editorial Board of
Social Indicators Research
.
His research can be found at
www.mbinder.net/publications
.
Courses taught
Behavioral Economics
Ethics and Economics
Microeconomics
Principles of Economics
Mathematics for Economics
Awards
Selected Media Coverage
Further links
Contact
Prof. Dr. Martin Binder
Economics
Phone: +49 30 43733 231
Email: m.binder[at]berlin.bard.edu
Foto: David Ausserhofer/Körber-Stiftung