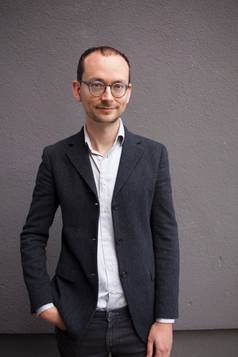 Florian Duijsens
Netherlands
MA in Arts and Science; Liberal Studies
Maastricht University; The New School for Social Research

Born in the Netherlands, Florian Duijsens attended Maastricht University, where he received an M.A. in Arts & Sciences with a thesis about the politics of contemporary superheroes. With the support of a Fulbright Graduate Study Grant, Florian then attended the New School for Social Research in New York, graduating with honors and receiving an M.A. in Liberal Studies with a thesis about sentimentality as a rhetorical strategy in popular music, literature, and film.
Living in Berlin since 2007, he works as an editor, translator, and writer, and also teaches in the Language & Thinking program at Bard College in the US. Together with Katy Derbyshire, he founded and co-hosts the international event and podcast series, the
Dead Ladies Show
. Formerly the senior editor of
Asymptote
and the longtime fiction editor of
SAND Journal
, he is currently an editor at biannual art magazine
BLAU International
, and has also edited literary translations for Suhrkamp, Insel Verlag, V&Q Books, and World Editions. His own work has appeared in The Guardian and Daddy, among other publications, and he has translated the award-winning likes of Hanna Bervoets and Anne Vegter.
Contact
Florian Duijsens, M.A.
Liberal Studies
Interim Academic Director of the Internship Program
Email: f.duijsens[at]berlin.bard.edu