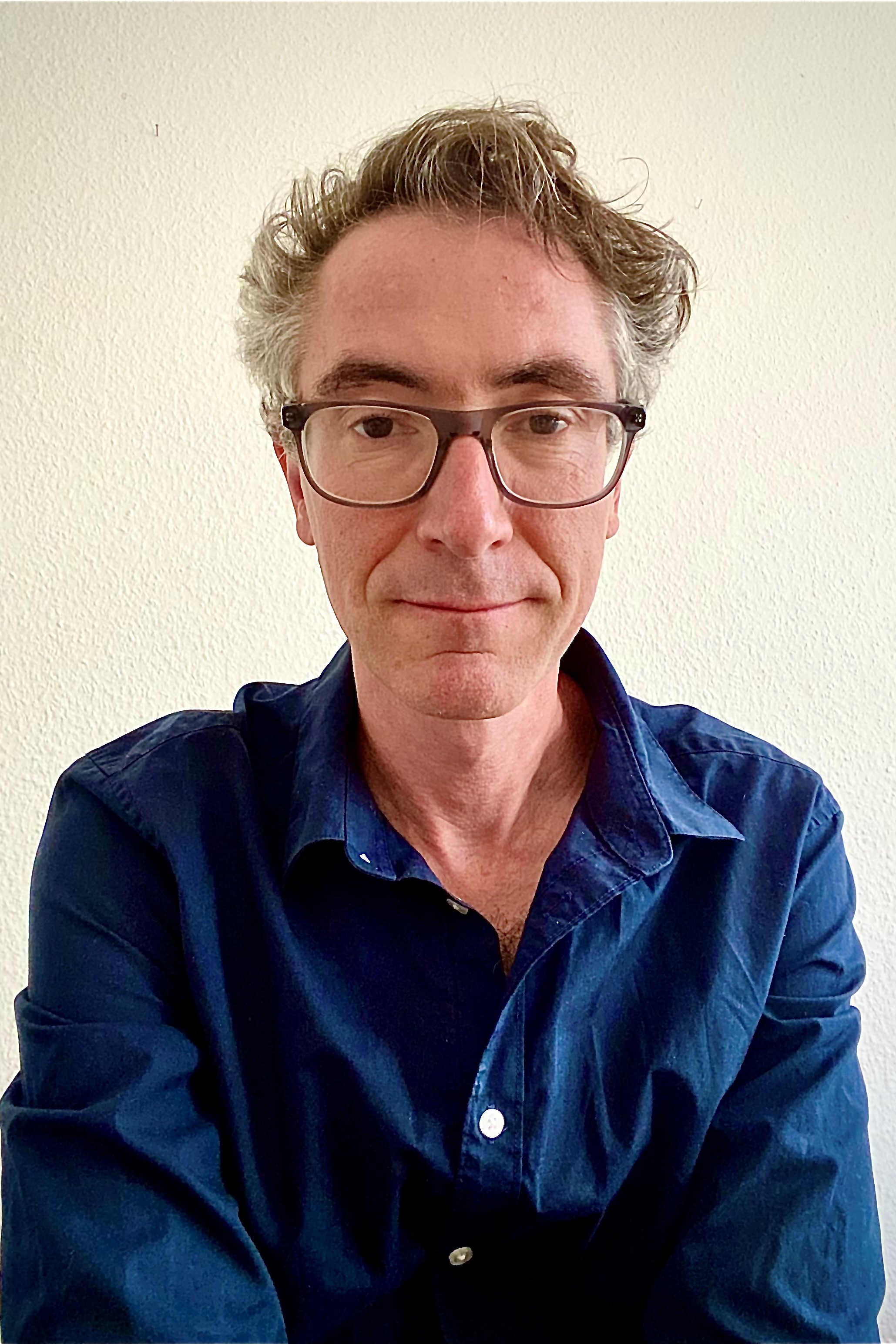 Jeremy Woodruff
USA
PhD in Composition and Music Theory
University of Pittsburgh
Jeremy Woodruff
is a composer, curator and also currently Lecturer and Artistic Director at
Berlin School of Sound
. He studied at BU, Brandeis, Royal Academy of Music, London and at the University of Pittsburgh. He was Professor of Composition, Music Theory and Sound Studies at the
Istanbul Technical University, Center for Advanced Studies in Music (MIAM)
and at
KM Music Conservatory in Chennai, India
. He is a versatile musician with multiple wind instruments and electronics. He has collaborated with various artists not only on sound art but also in video, dance, theater and radio works, including with Bani Abidi, Egill Sæbjörnsson, Meg Stuart and others. His radio show "Berlin School of Sound" can be heard every month on Colaboradio, FRBB 88,4 FM in Berlin and 90,7 FM in Potsdam, Germany.
His sound art has been presented by Radio Berlin Brandenburg (RBB) Kunst im Bau, in various galleries including KW Berlin, AD Gallery Bremen, Kasa Gallery Istanbul and Art Bangaluru in Bangalore, India. His concert works have been commissioned by Ensemble Decibel (London), Hezarfen Ensemble (Istanbul), Kammerensemble Neue Musik Berlin, Deutschen Kammerorchester Berlin and others. His writings have been published by
Interference: A Journal of Audio Culture
,
Journal of Sonic Studies
,
KunstMusik
,
Sruti Magazine
, Verlag für Moderne Kunst
(Nürnberg), Bloomsbury Press, Les Presses du Réel and by Errant Bodies Press. He is a founding member of the Errant Sound project room in Berlin, where he was a co-founder of the
Dystopie Sound Art Festival
and co-curator of the festival in Berlin 2018, Istanbul 2019, and Istanbul 2021.
Jeremy Woodruff's research makes connections between sound studies, music theory, cultural musicology, design and politics. He has written on topics as diverse as new approaches to South Indian music transcription and analysis, cognitive dissonance / tonal dissonance in the people's microphone of Occupy Wall Street, and subversive sound in the sit-down strikes of the Great Depression in the USA. Most recently his sound studies scholarship has taken a transition-design approach to soundscapes of endangered urban gardens in Berlin. His forthcoming chapter as co-editor of
Haunted Soundscapes: Transcultural Perspectives on Music, Sound and Power in Turkey
is on tones of voice in public demonstrations in Istanbul.
Selected Publications:
"Composing Sociality: Toward an Aesthetics of Transition Design", Chapter 2 in The Bloomsbury Handbook of Sound Art
"Remaking Pittsburgh: Permaculture Soundscapes", Journal of Sonic Studies, Issue 7
"Tonal Discrepancies and Cognitive Dissonance in Peter Ablinger's 'Voices and Piano: Angela Davis'", KunstMusik 16
A Voice in the Dark: Subversive Sounds of the Living Newspapers and the Flint Sit-Down Strike of 1936-37, Interference Journal, Issue 3
"Gamaka Box: A Powerful System of Notation", Sruti Magazine
Contact:
Dr. Jeremy Woodruff
Composition and Music
[email protected]