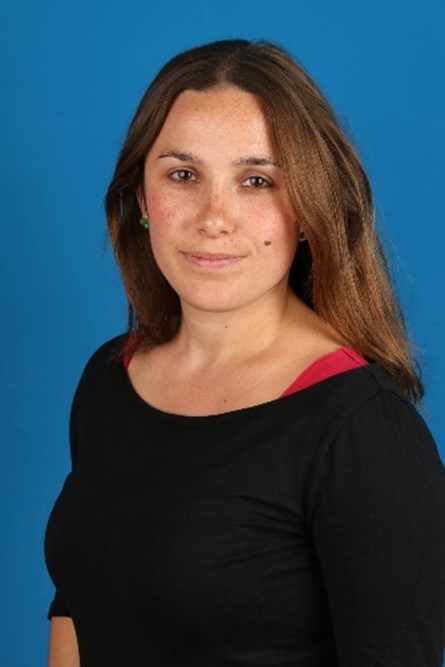 Laura Gemsemer
PhD in Comparative Literature/Religious Studies
Freie Universität Berlin

Laura Gemsemer obtained her PhD at Freie Universität Berlin in 2018. A doctoral fellow of the excellence cluster 264

Topoi

and a student at Berlin Graduate School of Ancient Studies, her thesis formed part of the research group (C-2) "Space and Metaphor in Cognition, Language, and Texts."
Prior to her PhD degree, she studied History of Arts (BA), Comparative Literature (BA and MA) and Religious Studies (MA) at Freie Universität Berlin.
Subsequent to her doctorate, Laura Gemsemer became a self-employed language teacher and founded her own language institute

Sprachraum Berlin-Schöneberg

. In addition to her teaching at Bard College Berlin, she also works as a freelance teacher for different language schools and as an editor.


Her research focuses on the interdependency of language and reality and, more specifically, on metaphorical speech as a powerful tool to shape reality.
Selected Publications:
Book

Articles:
"Etikettenschwindel in der Wüste". In:

Macht. Kritische Ausgabe – Zeitschrift für Literatur im Dialog

36 (2019), 57-63.

"Vom Vermessen der Liebe im italienischen Spätmittelalter am Übergang zur Frühen Neuzeit. Eine topologische Analyse". In: Julia Grillmayr/Andrea Sibylle Kreuter (ed.):

Raumirritationen – Wieso nach dem Raum fragen?

Wien: danzig & unfried, 2019, S. 118-157.

"All'acqua all'acqua, ché il foco s'accende! Versprachlichung von Liebe, Begehren und Koitus in Boccaccios

Ninfale fiesolano

". In: Lea Braun/Felix Florian Müller (ed.):

Unsagbarkeit. Sprachen der Liebe in der Literatur der Vormoderne

. Berlin: De Gruyter (=

Transformationen der Antike

), 2019, 119-142.

"Du bis(s)t, was du isst. Diätetik und Identität im zeitgenössischen (Jugend-)Vampirroman". In: Elisabeth Hollerweger/Anna Stemmann (ed.):

Narrative Delikatessen. Kulturelle Dimensionen von Ernährung

. Siegen: universi 2015, S. 123-140.

"Matriarchale Freizügigkeit und mormonische Abstinenz. Religiöse Elemente in P.C. und Kristin Casts House of Night Novels und in Stephenie Meyers Twilight-Saga". In: Tim Lörke/Robert Walter-Jochum (ed.): Religion und Literatur im 20. und 21. Jahrhundert. Motive, Sprechweisen, Medien. Göttingen: V&R unipress, 2015, S. 181-202.
Contact:
Dr. Laura Gemsemer
German Language and Literature
l.gemsemer@berlin.bard.edu