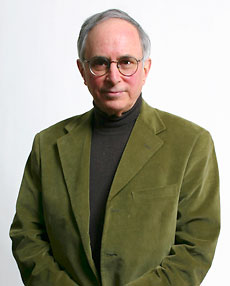 Robert Martin
USA
PhD in Philosophy, Yale University
Cellist and Philosopher
Robert Martin stepped down in July 2019 from his administrative duties at Bard College (Annandale-on-Hudson, New York) as Vice President for Policy and Planning, and Director of the Bard College Conservatory of Music. He continues as Professor of Philosophy at Bard, teaching currently at Bard College Berlin.
At Bard since 1994, Martin became Founding Director of the Conservatory of Music in 2005. He was Dean of Graduate Studies from 1994 to 2005, Associate Dean of the College from 1994 to 2001, Vice President for Academic Affairs from 2001 to 2014, and Artistic Co-director of the Bard Music Festival from 1994 to 2017.
Martin studied cello at the Curtis Institute of Music with Leonard Rose and Orlando Cole, and liberal arts at Haverford College. He made his New York recital debut, with pianist Richard Goode, in the Young Concert Artist Series. During his doctoral studies in philosophy at Yale University he was principal cellist of the New Haven Symphony and cellist of the Group for Contemporary Music, then at Columbia University.
After receiving his Ph.D. he pursued a dual career in music and in philosophy, holding joint appointments at SUNY/Buffalo and Rutgers University. He was cellist of the Sequoia String Quartet from 1975 to 1985, during which time the ensemble made many recordings and toured internationally. He was Assistant Dean of Humanities at UCLA, and also founded and produced the Los Angeles chamber music series "Music for Mischa." He produced and performed in the series "Music for the Exhibitions: Musicians from the Bard Festival" at the Metropolitan Museum of Art in New York. He was cellist of the Bard Festival String Quartet, and served from 1999 to 2004 as president of Chamber Music America. He is editor of and contributor to many books and articles on philosophy and music.
Contact
Dr. Robert Martin
Music and Philosophy
r.martin[at]berlin.bard.edu