Since 2019 Bard College Berlin has cooperated with the Grüner Salon at the Volksbühne Berlin for a series that renders visible the political discourse of the young, resistance-oriented, democratic and activist diasporas in Berlin and provides space for its debates. This series aims to make evident the transnational realities and struggles between 'here' and 'there'; 'then' and 'now', realities which Nationalism seeks to deny and erase, and which reveal themselves in the diasporas.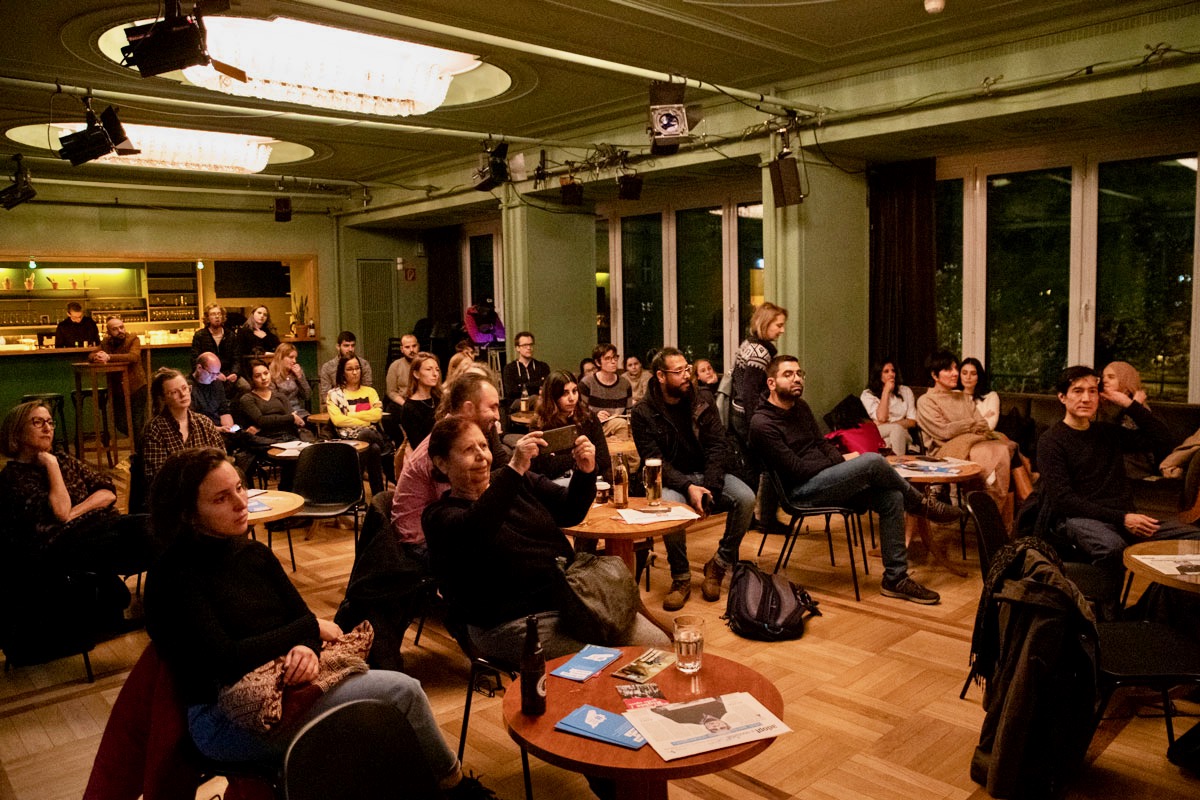 About the Real Talk Series
The Real Talk series serves as a platform to explore the young, uprooted generation's own thoughts and reactions to these realities, aiming to create a space where Syrian, Afghan, Yemen, Iraqi and other students and experts in various discursive and artistic disciplines can discuss with their communities and perform their work.

The series offers panel discussions, lectures, sometimes also short-films and performances discussing themes such as the fate of the civil society in the Middle East; transitional justice and international law; the re-claiming of political agency; disappeared and missing prisoners; gender relations and feminism; the political dimension of the (post-)traumatic; poetry, multilingualism and translation; the experience of statelessness; and other topics related to the diaspora.