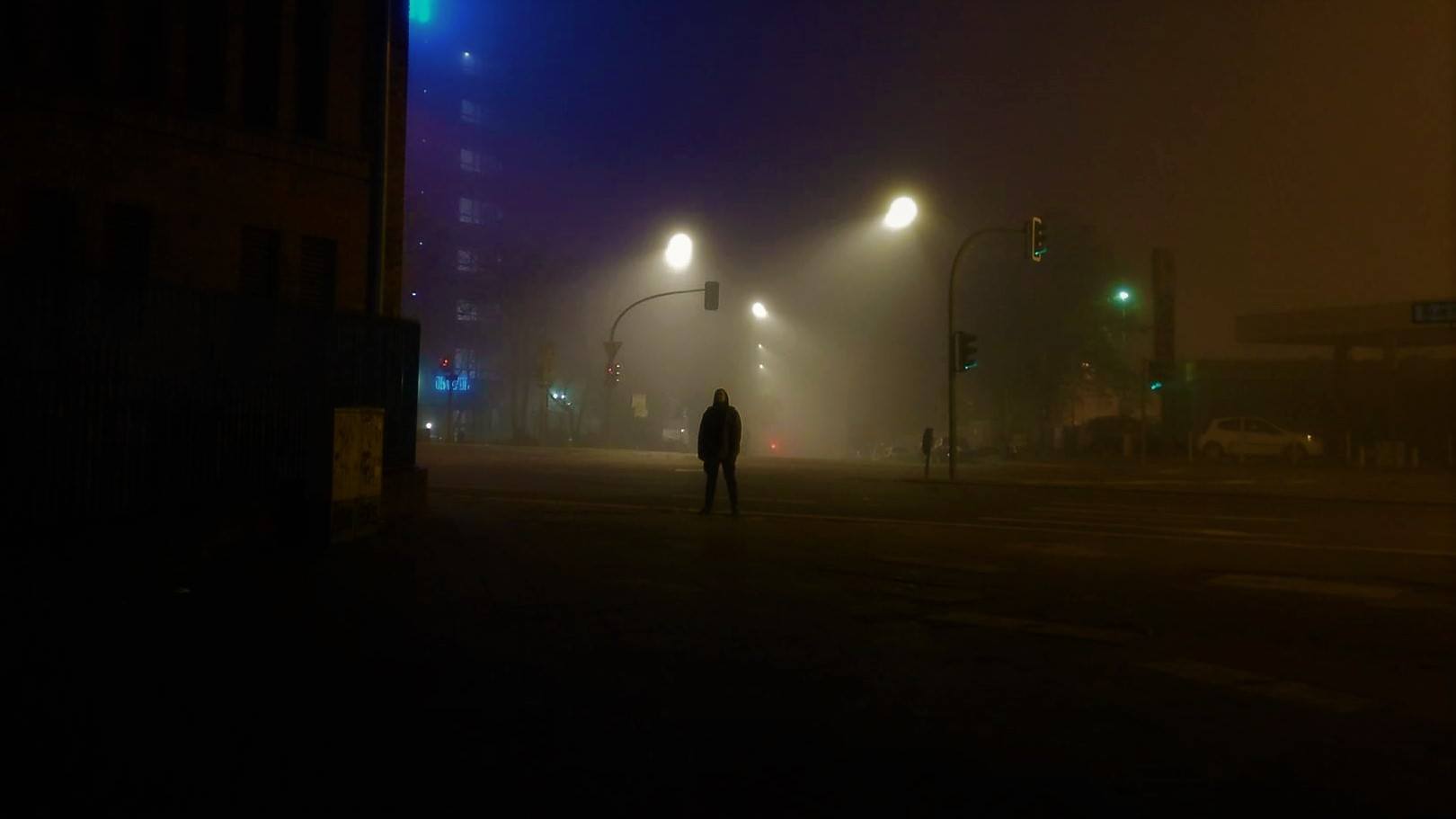 Real Talk: The Oblivious Tongue – Diaspora, Poetry, and Transnational Expression
Tuesday, February 4, 2020
8:00 pm – 10:00 pm
EST/GMT-5
Grüner Salon, Volksbühne, Rosa-Luxemburg-Platz, Berlin
I come from
no mother's womb.
I come from
no motherland.
My tongue knows
no mother language.
Motherless, haven't
a cause for to strive.
I have a thousand worlds
and one. I yearn for yet
one more.
I want the one that lays
between your golden ears.
("Integration", by Sam Zamrik)
This is an event focusing on the theme of liminal existence, loss of identity and language, the active pursuits of expression in their spite, and poetry as a facilitator for that.
Alienation, whether social, legal, or literary, is a phenomena that has been prevalent throughout the modern era, and is becoming increasingly visible in a variety of circumstances that have demonstrable effects on the global population. The explosion of revolutions around the world, the modern refugee crises, and the destabilization of global politics all reflect their weight on everyday people. Sociopolitical marginalization and exclusionary politics have, since WWII, increasingly generated new populations for a class of outcasts and social dissidents. Such outcasts want a vessel to express their being at odds with the status quo and society.
The theme was inspired by several interdisciplinary discussions that took place in Bard College Berlin classes which allowed its diverse student body to reexamine its place in history and community. A student at Bard College Berlin, Sam Zamrik took to the poetry of Gibran Khalil Gibran, Christina Rossetti, Erich Fried, the German Romantic, and English Decadent movements to isolate a thread of alienation and modes of idealistic strife against it. His upcoming collection of poems, titled "Sophistry of Survival," deals with the same thematic elements in an attempt to reconcile marginalization with the need for identity.
"Sophistry of Survival" (SOS for short) covers a range of topics including religion, social alienation, mental illness, diaspora, and "integration" in the form of limerick-like lyric poetry. Sam's reading will be followed by a panel discussion of Bard College Berlin faculty and students about transnational, transhistorical reading and production of poetry, and "tonguelessness," at the intersection of discipline and experience.
Program
20.00 Welcome Marion Detjen
20.05 Sam Zamrik reading from "Sophistry of Survival"
20.25 Conversation Sam Zamrik and Ariane Simard
21.20 Panel Discussion on Poetry in Exile, Writing without "Mother Tongue", and the Condition of the Alienated - Ariane Simard, Francesco Giusti, Jeffrey Champlin, Patty Nash, Sam Zamrik
Photo: Ghaith Zamrik
Date & time
: Tuesday, February 4, 2020; from 8:00pm (doors open 7:30pm)
Venue
: Grüner Salon, Volksbühne
Rosa-Luxemburg-Platz, Berlin
Tickets: EUR 5 / 3;
link to purchase>>
More information>>
A cooperation between Bard College Berlin, the Volksbühne Berlin and the German Council on Foreign Relations
Real Talk
is a new series at Grüner Salon that renders visible the political discourse of the young, resistance-oriented, democratic and activist Middle-Eastern diaspora in Berlin and provides space for its debates. This series aims to make evident the transnational realities and struggles between 'here' and 'there'; 'then' and 'now', differences which Nationalism seeks to deny and erase, and which reveal themselves in the Diasporas. The talks serve as a platform to explore the diaspora's own thoughts and reactions to these realities. The series in the Grüner Salon aims to create a space where Syrian, Afghan, Yemen, Iraqi and other experts in various discursive and artistic discipline can discuss and perform their work.
The series is a cooperation between Bard College Berlin, the Volksbühne Berlin and the German Council on Foreign Relations. It offers a mix of lectures, short-films, panel discussions and performances discussing themes such as the struggle for survival of the civil society in the Middle East; the re-claiming of political agency; disappeared and missing prisoners; the fate of women in the revolution; the political dimension of the (post-)traumatic; the experience of statelessness; and other topics related to the diaspora.
Past events in this series:
December 10, 2019, Volksbühne
Real Talk: Couldn't They Be Allies? Political Diasporas and German Foreign/Cultural Policy
November 11, 2019, Volksbühne
Real Talk: Justice for Syria and Universal Jurisdiction in Germany - What Can be Done?
September 23, 2019, Volksbühne
Real Talk: On Changing Gender Relations in Yemen and Its European Diaspora
May 10, 2019, Volksbühne
Real Talk: On New Beginnings and Berlin's Arab Exile Body
April 9, 2019, Volksbühne
Real Talk: Accommodating the Devil. The Syrian Civil Society's Struggle for Survival
NOTICE: Please be aware that photos / videos might be recorded during BCB events for use on websites, social media and in publications. As a participant in the event, you are presumed to consent to the recording.
---
Email:
[email protected]