Laura Scuriatti, Professor of Comparative Literature, will present on poet and artist Mina Loy at festival organized by the Italian Virginia Woolf Society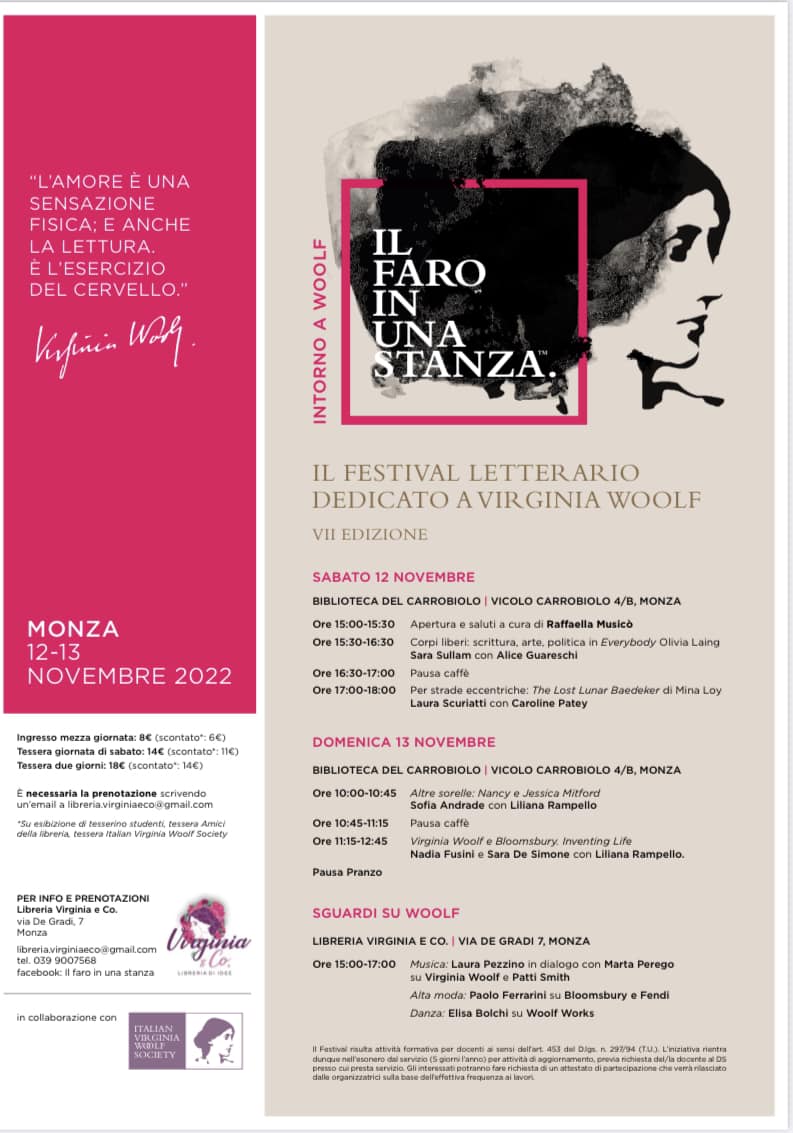 BCB Professor of Comparative Literature
Laura Scuriatti
will speak at the seventh edition of the literary festival
Il faro in una stanza
(The Lighthouse in the Room) in Monza, Italy.
Laura will deliver a talk on the works of British poet and painter Mina Loy entitled "Per strade eccentriche" ("Eccentric paths") and discuss the newly published Italian translation of Loy's
The Lost Lunar Baedeker
in conversation with
Caroline Patey
(University of Milan). Laura and Caroline Patey will explore Loy's aesthetics, modernist poetics, and feminism through the lens of her constant rejection of norms, which led to her reception as eccentric and difficult.
Laura is also the author of
Mina Loy's Critical Modernism
(2019, University Press of Florida) and has taught texts by Mina Loy in many courses at BCB, including the core course and OSUN Network Course on "Global Modernisms" and "Feminism and the Avant-Garde".
The
Il faro in una stanza
festival takes place on November 12 and 13 at the Carrobiolo Library. It is sponsored by the Italian Virginia Woolf Society and the bookshop Virginia & Co. This year's festival will feature talks and readings on Virginia Woolf, the Bloomsbury Group, Olivia Laing, the Mitford sisters, and Mina Loy.
Post Date:
11-09-2022