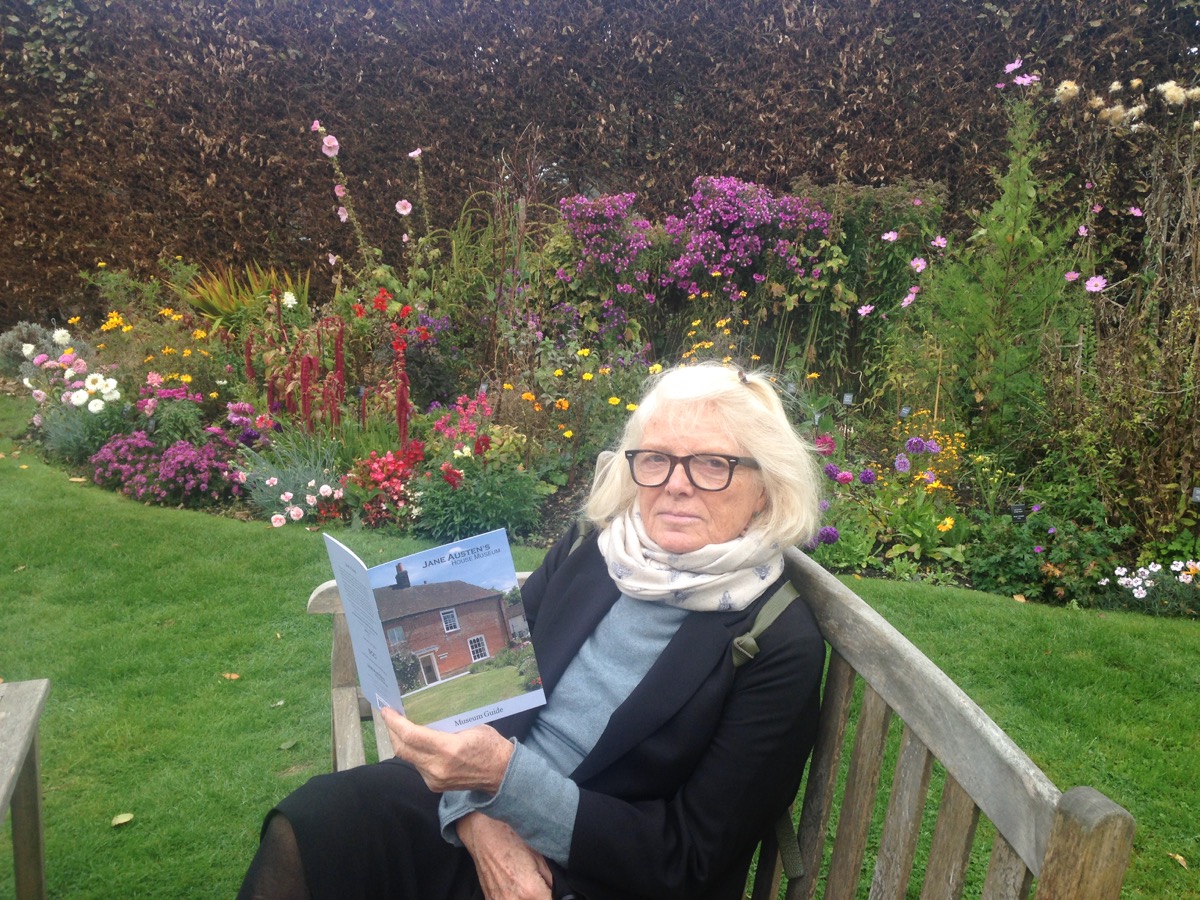 Caroline Patey
France/Italy
Chair of English Literature
University of Milan
Caroline Patey read humanities at the University of Paris III, graduating (Licence ès Lettres) in 1971 after a year abroad in Dublin as a student at UCD. She then moved to Milan, Italy, where she completed her studies (MA) with a final dissertation on the poetics of T.S. Eliot (1973). Since 1976, she has taught English Literature at the University of Milan. Since 2010, she has been the Chair of English Literature in the Department of Modern Languages at the University of Milan.
Researcha. Modernist Studies
Her principal research commitment has been dedicated to the art and work of James Joyce, a writer who has accompanied her scholarly life until quite recently and probably will do so for ever. In the early eighties, Caroline Patey started addressing the Renaissance, soon concentrating on the politics of the Shakespearean stage as well as the areas of visual arts and Anglo-Italian cultural circulation. Ever since, her research has oscillated between the two poles of Renaissance and Modernist Studies — which happily sometimes interact, as for instance in Ford Madox Ford's Holbein writings or the Shakespearean subtext of avant-garde writers. In 2010 and 2011 Caroline Patey has co-chaired two modernist conferences in Milan: 'Shakespeare and the Modernist Imagination' and 'Parallaxes. Joyce Meets Woolf '. The proceedings of the first one, co-edited with Giovanni Cianci, have been published in 2014,
Will the Modernist. Shakespeare and the European Historical Avant-Gardes
, Oxford/Bern/Berlin: Peter Lang. In September 2014, Caroline Patey has organized and co-chaired in Paris (Paris-Sorbonne 3) the international conference 'Cosmopolis. Ford Madox Ford and the Cultures of Paris'; proceedings published by Rodopi in 2016. Also to be mentioned is the authored volume on Virginia Woolf,
Gita al faro.
Circumnavigazioni
, Milano, Mimesis.
b. Transnational literatures and cultural transfer
In recent years, Caroline Patey's research has become increasingly comparative in scope and methods, focusing on visual and textual modernity in Ford, Woolf and Conrad, following the trail of anthropology and literature, and also concentrating on urban culture and literature, in the works of Henry James, Conrad, Ford, and Isherwood. Together with Giovanni Cianci, she has promoted and coordinated the inter-university program on Anglo-American Modernity and the Mediterranean that has received state funding in 2003 for two years, as well as the inter-university research program 'Transits. The Nomadic Geographies of Anglo-American Modernism', state-funded for two years. Both research programs culminated in international conferences: Milan in October 2005 and Palazzo Feltrinelli, Gargnano, in October 2008. The proceedings of
Anglo-American Modernity and the Mediterranean
(2006) have been printed in English and attracted positive reviews and much attention. The proceedings of
Transits. The Nomadic Geographies of Anglo-American Modernism
have been published by Peter Lang, Oxford, June 2009.
c. Museum Studies
In the field of museum studies, Caroline Patey has co-chaired a double panel at ESSE 2006 in London on the museological practices of literature, with proceedings (co-edited with Laura Scuriatti) published in 2009,
The Exhibit in the Text. The Museological Practices of Literature
, Oxford, Peter Lang. Museological interests and research have then led her to work on Sir John Soane and to explore the impact of his architecture on British Literature. She has edited and introduced the first Italian translation of Soane's
Crude Hints for a History of My House
for the Italian publisher Sellerio and communicated some of the results of her work at the British Academy Conference in Pisa (April 2008) with a paper entitled 'The Poetry of Architecture: John Soane's Passions and Appropriations'. She has also worked on the important and hereto unexplored relations between Henry James and the Wallace Collection. Patey's interest for writers' houses and the memory of places have led to the DVD
Nowhere Home. Space and Place in British Modernism
, written by her and directed by Giulia Ciniselli (47 minutes). The film has been presented at the Transits Conference in 2008 and invited in Berlin for a screening and at a Virginia Woolf Conference in Milan, May 2009. In November 2010, Caroline Patey has organized, together with Béatrice Laurent (then Université des Antilles et de la Guyane) and Nathalie Vanfasse (Université d'Aix en Provence), an international conference dedicated to 'Provence and the British Imagination'. The proceedings have been published in print and digital form under the same title in Milan, 2013, Ledizioni.
Teaching assignments, administration, cultural initiatives
Caroline Patey's teaching assignments are many, divided between BA and MA lectures. She is on the board of the Doctorate program in English Studies. She has been responsible for the International relations and Erasmus program of the Department of Modern Languages. For the department, she has promoted various study days and cultural initiatives
'Strangers in Paris — Literature and the arts, 1900-1930' (1999) to
'Wilde at Heart. A Celebration of the Centenary' (2000)
'Feeding on Words. Oralities between Food and Language' (2002)
'Ulisse ha ottant'anni e li porta molto bene', dedicated to the eightieth birthday of Joyce's Ulysses; in collaboration with Libreria Einaudi
'Joyce in opera', May 2006
Celebration of Samuel Beckett's centenary in Milan, with the major conference 'Tra le lingue, tra i linguaggi. Cent'anni di Samuel Beckett', 30 November-1 December 2006, and a month-long Project of workshops, seminars and lectures (Progetto Beckett, November 2006) organized with the cooperation of Piccolo Teatro, Milano. The proceedings of the Conference have been published with the same title in December 2007.
2011, Passione/traduzione. Un mestiere di oggi e domani tra schermo, parola e pagina. Quattro incontri ideati da Caroline Patey e co-coordinati da Alessandro Costazza, Edoardo Esposito e Caroline Patey
Autumn 2012/ Spring2013, Hamlet in viaggio. Traduzioni, riscritture, performance e incontri, in collaborazione con il Teatro Franco Parenti.
February/April 2015 il ciclo di otto incontri, 'Appetiti in scena. Banchetti carestie, cannibalismi, feste e cerimonie nel teatro europeo', in collaborazione con il Piccolo Teatro di Milano. Coordinato da Caroline Patey.
February/May 2016, Shakespeare Everywhere. Il drammaturgo elisabettiano al Piccolo Teatro di Milano – Teatro d'Europa, co-coordinated with Mariacristina Cavecchi
'William Hogarth in Time. Metamorphoses and Afterlives in European Literatures and Cultures', An International Conference, Milan, January 2018, publication of Proceedings scheduled for January 2020.
Other Assignments
Member of the scientific board of the journal Letteratura/Letterature, directed by Dante della Terza and Edoardo Esposito. Journal indexed in SCOPUS. http://www.libraweb.net/riviste.php?chiave=98
2014-2018, delegate for the Dipartimento di Lingue e Letterature Straniere in the scientific board of the journal ACME, Annali della Facoltà di Lettere e Filosofia di Milano
Together with Alessandra Marzola (Università degli Studi di Bergamo), Caroline Patey directs a series of British and Anglophone Literary Studies, Prismi, Classici nel tempo, Milano: Mimesis.
Memberships in Associazione Italiana di Anglistica/AIA, European Association of English Studies ESSE, Associazione Sigismondo Malatesta, James Joyce Italian Society, Ford Madox Ford Association, Società Italiana di Letteratura Comparata, Virginia Woolf Society in Italy
Recent Visiting Fellowships
:
Vassar College, March/May 2017
University of California, Berkeley, May/June 2017
Contact
Caroline Patey
English Literature
Email: c.patey[at]berlin.bard.edu